Podcast: Play in new window | Download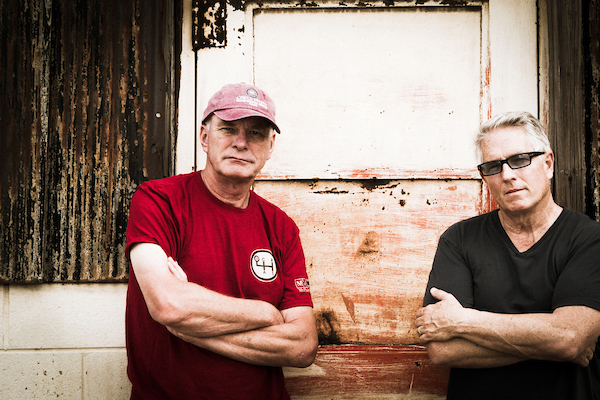 Tom Cotter is an accomplished author who wrote the icon six-book series on barn finds starting with The Cobra in the Barn. He's a long time magazine contributor and travels around the country looking for cool cars and writing stories. Michael Alan Ross is an automotive photographer who has taken his passion and love for car design and carved out a career photographing the cars and people that define the industry. His work is featured in a wide range of advertising and editorial in the U.S. and Europe. Tom and Michael have collaborated and created a new book titled Motor City Barn Finds, Detroit's Lost Collector Cars published by our friends at Motorbooks where Zack Miller runs the company, another past Cars Yeah guest. This isn't the first time these two have been on a road trip. They have created several other books including Barn Find Road Trip, Rockin' Garages, and Route 66 Barn Find Road Trip.
SHOW SPONSORS
Covercraft • MetronGarage • Christopher Kimball Financial Services
INSPIRATIONAL QUOTE
"Finding old cars is a lot of hard work." – Tom Cotter
"It's really great to be good but sometimes you've gotta get lucky but it really comes down to hard work." – Michael Alan Ross
CAREER & LIFE CHALLENGES
Dealing with the 1939 Ford Woody they used to drive around Detroit in, during the summer, when a fan motor broke. And then working from sunrise to well past sunset every day.
VEHICLE FOUND ON THE TRIP TOM BOUGHT
A 1967 Ford Country Squire Wagon with Bucket Seats
AUTOMOTIVE ADVICE
Use your ears more than your mouth when hunting for cars. And it's great to have a buddy with you when hunting for cars.
RESOURCES
The People of Indianapolis
BOOK RECOMMENDATION
Motor City Barn Finds by Tom Cotter* and Michael Alan Ross*
Route 66 Barn Find Road Trips by Tom Cotter* and Michael Alan Ross*
Barn Find Road Trip by Tom Cotter* and Michael Alan Ross*
Rockin' Garages by Tom Cotter, Ken Gross•, and Michael Alan Ross•
PARTING WORDS OF ADVICE
It's okay to look left and right while you're driving straight and never stop looking for cool cars.
WHERE TO FIND TOM AND MICHAEL
Your opinion matters, and I will greatly appreciate your support.
If you enjoyed this show, please go to Apple Podcast and leave me a five star review. That would help tremendously in getting the word out and help others be inspired by Cars Yeah.