Podcast: Play in new window | Download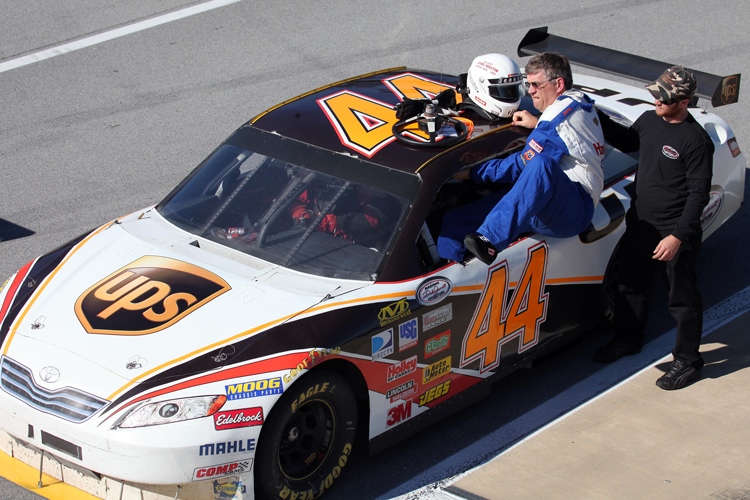 Rick Houston is a veteran journalist with 25 plus years of experience. He's produced countless bylines for a variety of publications and websites and he's authored nine books. His latest book, Dale vs Daytona: The Intimidator's Quest to Win the Great American Race has just been published by Car Tech Books. It's the detailed chronicled events about Dale Earnhardt's attempts to win the Daytona 500. Rick has covered NASCAR since 1991 and was the Busch Series editor to NASCAR Winston Cup Scene. Rick's authored numerous books on NASCAR including NASCARS's Greatest Race: The 1992 Hooters 500. Rick has a fascination with ordinary people accomplishing extraordinary things and has authored books on racing, and the human spaceflight program.
SHOW SPONSORS
Covercraft • MetronGarage • Christopher Kimball Financial Services
INSPIRATIONAL QUOTE
"Your battle is not against the other runners. Your battle is against that little voice in the back of your head telling you to quit."
CAREER & LIFE CHALLENGES
Getting through a divorce and then trying to make it in the industry he loved so much.
FIRST SPECIAL VEHICLE
A 1976 Jeep Wagoneer
AUTOMOTIVE ADVICE
Change your vehicle's oil regularly.
RESOURCES
BOOK RECOMMENDATION
Along For The Ride by Larry Woody
Dale VS Daytona – By Rick Houston*
PARTING WORDS OF ADVICE
Believe in yourself. Believe in your abilities. Don't give up. Whatever you do keep going.
WHERE TO FIND RICK
Your opinion matters, and I will greatly appreciate your support.
If you enjoyed this show, please go to Apple Podcast and leave me a five star review. That would help tremendously in getting the word out and help others be inspired by Cars Yeah.