Podcast: Play in new window | Download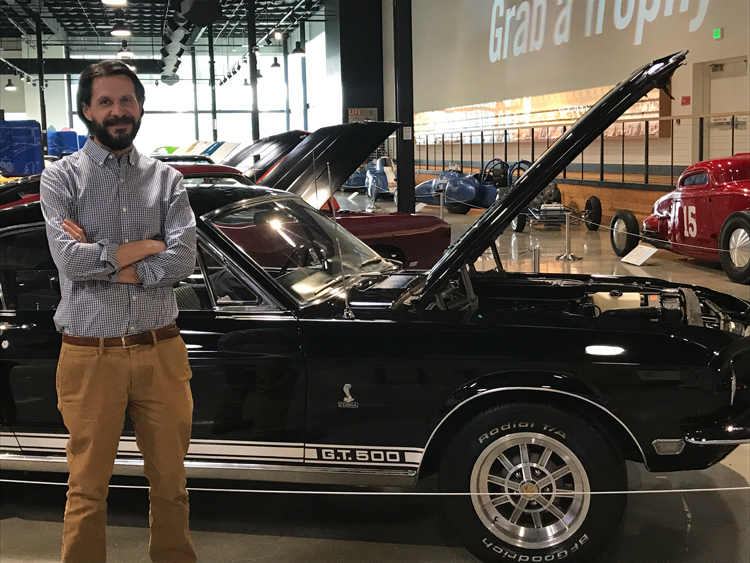 Lewis Furguson is the Education Program Director at the World of Speed Museum in Willsonville, Oregon. Regular listeners of Cars Yeah will remember I had David Schaeffer, the museum's Director and Ron Huegli, the Curator on Cars Yeah in December of 2015. The museum encompasses many aspects of motorsports including drag racing, road racing, land speed racing, motorcycle racing, open-wheel cars, NASCAR, and hydroplanes. Lewis oversees the museums programs designed for students. They team up with high schools to teach children the fundamentals of automobiles by allowing them to work on cars. They earn high school and college credits and learn valuable hands-on experience. Lewis' goal is to introduce the next generation to opportunities in the automotive industry.
SHOW SPONSORS
Covercraft • MetronGarage • Christopher Kimball Financial Services
INSPIRATIONAL QUOTE
"If you can dream it you can do it." – Walt Disney
CAREER & LIFE CHALLENGES
Learning how to get along with a new supervisor in a company he had been with for a while.
FIRST SPECIAL VEHICLE
A 1978 Mustang
AUTOMOTIVE ADVICE
Change your vehicles oil ever three thousand miles.
RESOURCES
BOOK RECOMMENDATION
The Martian by Andy Weir
PARTING WORDS OF ADVICE
Just do it.
WHERE TO FIND LEWIS
Your opinion matters, and I will greatly appreciate your support.
If you enjoyed this show, please go to Apple Podcast and leave me a five star review. That would help tremendously in getting the word out and help others be inspired by Cars Yeah.