Podcast: Play in new window | Download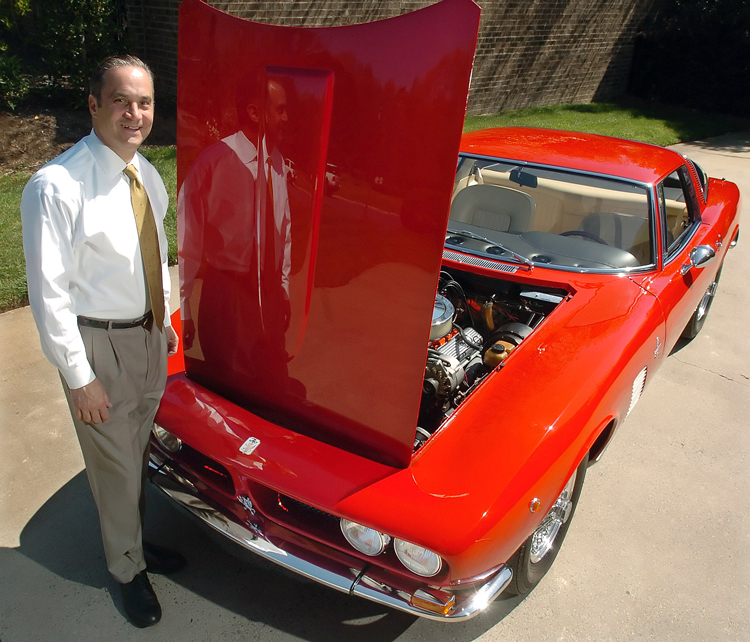 Darren Frank is the National Account Executive for Sports Car Market and American Car Collector magazines. He's worked in advertising and sales for over 36 years and was VP of Sales at the New York Times. When he moved in to the collector car hobby and began working with Sports Car Market three years ago, it changed his life being able to integrate his passion for cars in to his vocation. Combining his passion with his job feels like he's never at work and business trips now consist of venues including Monterey, Pebble Beach, Carmel by the Sea, Scottsdale, Amelia Island, Hilton Head, and SEMA in Las Vegas. Regular listeners will remember the Editor-in-Chief, of these fine publications, Keith Martin and his daughter have been guests on Cars Yeah.
SHOW SPONSORS
Covercraft • MetronGarage • Christopher Kimball Financial Services
INSPIRATIONAL QUOTES
"If you love your job, you'll never work a day in your life."
CAREER & LIFE CHALLENGES
Learning that if you always do what you do, you'll always get what you get vs learning what you want and going for that goal.
FIRST SPECIAL VEHICLE
A 1969 Iso Grifo
AUTOMOTIVE ADVICE
Buy what you love so if you're stuck with it that's a good thing.
RESOURCES
Drive Toward a Cure – use code CARS YEAH! and save $250.
BOOK RECOMMENDATION
A Connecticut Yankee in King Author's Court by Mark Twain
PARTING WORDS OF ADVICE
Your life is your book, your novel, and you get to write every chapter. So, it's important to love what you do.
WHERE TO FIND DARREN
darren.frank@sportscarmarket.com
Your opinion matters, and I will greatly appreciate your support.
If you enjoyed this show, please go to Apple Podcast and leave me a five star review. That would help tremendously in getting the word out and help others be inspired by Cars Yeah.