Podcast: Play in new window | Download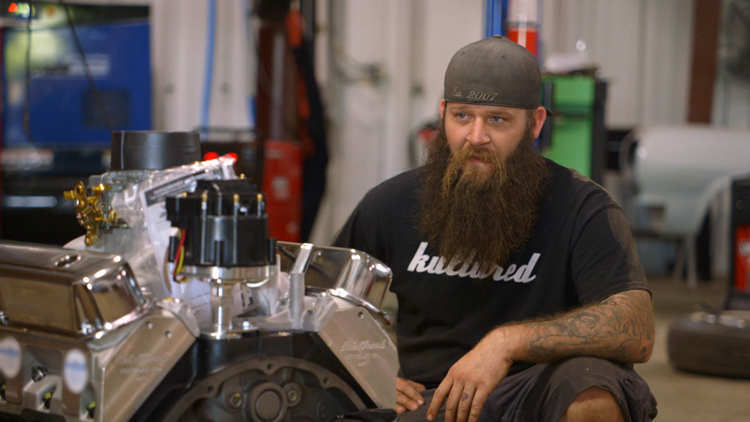 Nate Boyer is the owner of Kultured Customs, a top-of-the-line restoration shop in Gardner Kansas. He and his talented team have forged a reputation for immaculate restorations to high-end custom builds and have grown from humble beginnings to become an award-winning shop in the forefront of the collector car world. Seeing a need in the market for rentable workspaces, Nate expanded and opened the Dog House community garage. In the Dog House Nate offers enthusiasts space, tools, and the expertise of the Kultured Customs crew. He also partners with builders, trading labor and parts for a cut of the profits from their sales. A skilled builder and a bold entrepreneur, Nate is exactly the kind of shepherd his Dog House needs.
And now you'll find Nate on the Discovery's all-new Gear Dogs TV show premiering Monday, September 4 at 10:00 PM ET/PT.
SHOW SPONSORS
Covercraft • MetronGarage • Christopher Kimball Financial Services
INSPIRATIONAL QUOTE
"A problem only exists without a solution."
BUSINESS CHALLENGES
Having to learn the business side of automotive restoration.
FIRST SPECIAL VEHICLE
A 1959 VW Beetle
AUTOMOTIVE ADVICE
Don't do it!
RESOURCES
Putting together the best crew and teammates.
BOOK RECOMMENDATION
Harry Potter and the Sorcerer's Stone – J.K. Rowling
PARTING WORDS OF ADVICE
When in doubt throttle out. If it feels like it's going to be a hard challenge, put the pedal to the metal and just try to climb that mountain.
WHERE TO FIND NATE
SHARE THE INSPIRATION
Your opinion matters, and I will greatly appreciate your support.
If you enjoyed this show, please go to Apple Podcast and leave me a five star review. That would help tremendously in getting the word out and help others be inspired by Cars Yeah.