Podcast: Play in new window | Download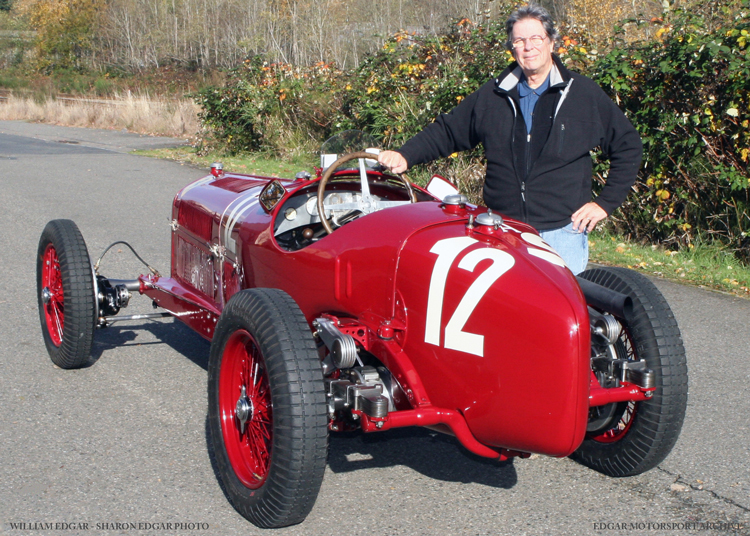 William Edgar owns Edgar Motorsport and he has been an automotive photographer, journalist, and author since 1968. Born the son of a 1930s outboard hydroplane pilot and legendary sports car racing team owner, John Edgar, William was on-the-ground in time to witness the Fabulous Fifties' golden age of sports car races that included Palm Springs, Santa Barbara, Torrey Pines, Golden Gate Park, and the GP track his father's financing built, Riverside International Raceway. William has made historical films and worked in live action television documentaries with racers including Mario Andretti, Sam Posey, David Hobbs, and many others. He earned the Dean Batchelor Award for his book American Sports Car Racing in the 1950s, co-authored by Michael T. Lynch, a past Cars Yeah guest, and Ron Parravano.No doubt you've read his prize-winning stories and seen his photographs featured in magazines and books around the world.
SHOW SPONSORS
Covercraft • MetronGarage • Christopher Kimball Financial Services
INSPIRATIONAL QUOTE
"Be true to yourself."
BUSINESS AND LIFE CHALLENGE
Making a switch later in life from filmmaking to journalism.
FIRST SPECIAL VEHICLE
A 1964 Porsche 356 C 1600 SC Coupe
AUTOMOTIVE ADVICE
"It's about time you learn to ride a motorcycle." – William's father who put him on a Triumph Tiger 100, a 500cc bike.
RESOURCES
BOOK RECOMMENDATIONS
The Mudge Pond Express by Sam Posey
Kings of the Road by Ken Purdy
Faster by Sir Jackie Stewart and Peter Manso
PARTING WORDS OF ADVICE
Don't waste your time disliking things nor people.
WHERE TO FIND WILLIAM
SHARE THE INSPIRATION
Your opinion matters, and I will greatly appreciate your support.
If you enjoyed this show, please go to Apple Podcast and leave me a five star review. That would help tremendously in getting the word out and help others be inspired by Cars Yeah.