Podcast: Play in new window | Download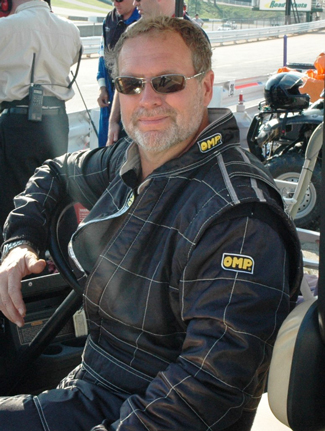 Kent Bain is the Founder and Director of Automotive Restorations in Fairfield, Connecticut. Founded in 1978, Automotive Restorations and their sister company, Vintage Racing Services, have garnered numerous awards and a reputation for quality and integrity. Their work is found at exhibits all around the globe earning notable awards from Pebble Beach to the Concorso d'Eleganza Lake Como Italy. Their Vintage Racing Services restores and prepares racing and rally cars that participate as far afield as China, New Zealand, and across the US and Europe. Kent is an active vintage racer and the winner of the SVRA's driver of the year award in 1999. He is also a founding partner of The Collectors Car Garage and a number of other classic automotive enterprises.
SHOW SPONSORS
Covercraft • MetronGarage • Christopher Kimball Financial Services
INSPIRATIONAL QUOTES
"Price is not a guarantee of quality."
"Nothing is fixed until it proves to you it's fixed."
"When the going gets tough the tough gets going."
BUSINESS AND LIFE CHALLENGE
Having a customer in a DB2, in the Carrera Panimericana race and having to replace an entire engine overnight to keep him in the race.
FIRST SPECIAL VEHICLE
An Austin Healey 1006 with a Chevy 283 V8 under the bonnet.
AUTOMOTIVE ADVICE
Any issues the cars had when new, they still have and you have to find a way around them.
RESOURCES
The Internet
BOOK RECOMMENDATIONS
Thank You for Being Late by Thomas Friedman
PARTING WORDS OF ADVICE
It's a great thing to be a part of this automotive adventure.
WHERE TO FIND KENT
SHARE THE INSPIRATION
Your opinion matters, and I will greatly appreciate your support.
If you enjoyed this show, please go to Apple Podcast and leave me a five star review. That would help tremendously in getting the word out and help others be inspired by Cars Yeah.