Podcast: Play in new window | Download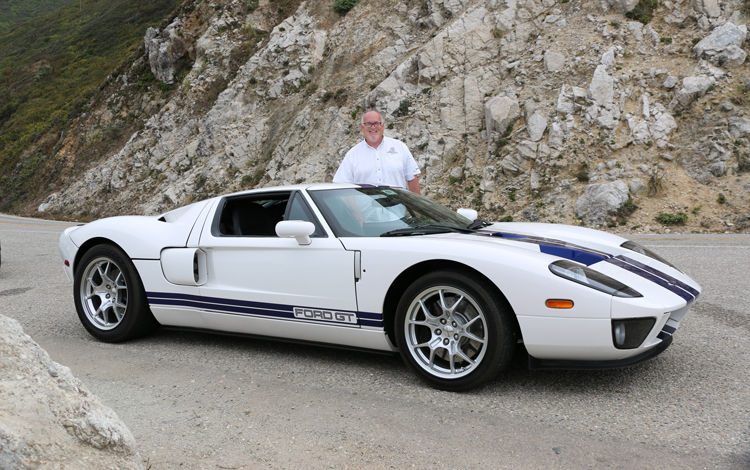 Wayne Long is life-long car guy whose love for cars started at the early age of 2. He would accompany his family to the SCCA races to support his Uncle who raced a Bug-eye Sprite and later a Fiat OSCA. As Wayne entered the teenage years he quenched his thirst for competition by racing Motocross. By the time Wayne finished college, and started working as a Civil Engineer, he had switched from motorcycles to cars and began Autocrossing. Wayne spent 21 years practicing Engineering before he finally got his opportunity to enter the automotive industry. Opening Mid-Atlantic Sports Cars 10 years ago, Wayne and his childhood friends, Rick and David Biafora, chased their dream. Since becoming a full-time automotive junkie Wayne has become a regular on the national auction circuit buying investment cars for his high-end clients. In addition, Wayne has become a Concours judge supporting events such as the Cortile at the Pittsburgh Vintage Grand Prix as well as the Hilton Head Concours d'Elegance and he is the Executive Director of the new Greenbrier Concours d'Elegance.
SHOW SPONSORS
Covercraft • MetronGarage • Christopher Kimball Financial Services • Greenbrier Concours d'Elegance
INSPIRATIONAL QUOTE
"How's that working for you?" – Dr. Phil
CAREER & LIFE CHALLENGES
Jumping from a long time career in engineering to a start up business in buying and selling collector cars.
FIRST SPECIAL VEHICLE
A 1968 Porsche 912 Targa
AUTOMOTIVE ADVICE
For a normal every day guy there are only two times they can splurge on themselves. One when they are young before they have responsibilities of a family and the other is when they retire.
RESOURCES
Surround yourself with knowledgable and nice people.
BOOK RECOMMENDATIONS
Iso Rivolta by Winston Goodfellow*
PARTING WORDS OF ADVICE
Live life. Don't sit on the sidelines. Dive in to your passion.
WHERE TO FIND WAYNE
Your opinion matters, and I will greatly appreciate your support.
If you enjoyed this show, please go to Apple Podcast and leave me a five star review. That would help tremendously in getting the word out and help others be inspired by Cars Yeah.