Podcast: Play in new window | Download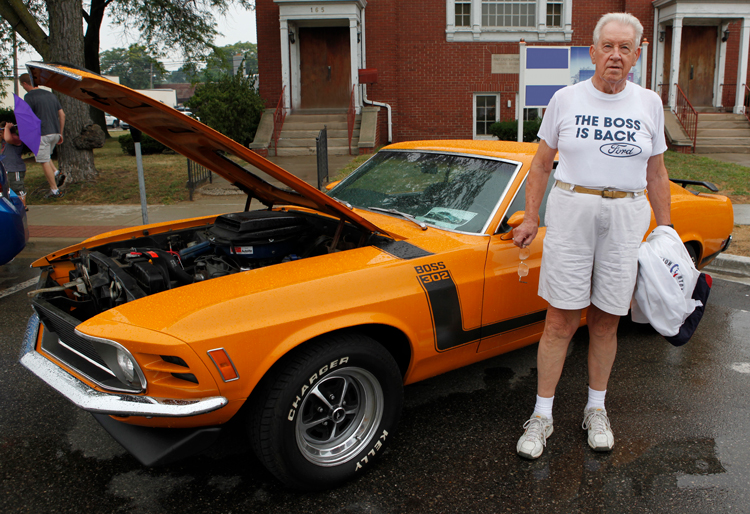 Howard Freers is a retired automotive professional and enthusiast who spent over four decades between the Chrysler Corporation and the Ford Motor Company. His career included roles in engineering, powertrain systems, electrical engineering, and many other titles as Chief Engineering and in executive roles. Howard is a Society of Automotive Engineers Fellow, a Distinguished Senior Member, an Engineering Society of Detroit Fellow, Eminent Engineer – Tau Beta Pi, and has an Honorary Doctor of Engineering via Rose Hulman. He is also a Trustee and Board of Managers – Rose Polytechnic and Rose Hulman Institute of Technology. Howard's son, automotive photographer David Freers is a past guest here on Cars Yeah.
SHOW SPONSORS
Covercraft • MetronGarage • Christopher Kimball Financial Services
INSPIRATIONAL QUOTE
"Use your head."
CAREER & LIFE CHALLENGES
Trying to figure out why there was a vibration in a car due to its air conditioning unit.
FIRST SPECIAL VEHICLE
A Comet with a 428 Cobra Jet Engine
AUTOMOTIVE ADVICE
Make sure it's done right the first time. Delegate and let your subordinates do their job but check periodically for progress and satisfactory results.
RESOURCES
Ford Retired Engineering Executives Club
PARTING WORDS OF ADVICE
When you have an assignment, you have a responsibility to do it properly.
Your opinion matters, and I will greatly appreciate your support.
If you enjoyed this show, please go to Apple Podcast and leave me a five star review. That would help tremendously in getting the word out and help others be inspired by Cars Yeah.