Podcast: Play in new window | Download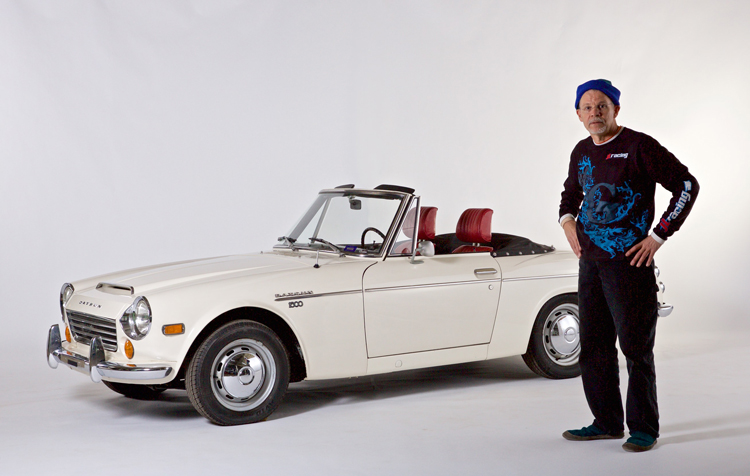 Bruce Sweetman is a freelance automotive writer and photographer. He's a contributing editor and photographer at Road Scholars Magazine, Excellence Magazine, and the 356 Registry Magazine—and he's a frequent contributor to Porsche Panorama and Autoweek Magazines as well. His stories and photographs have appeared in numerous publications including Road & Track and Total 911 in addition to fine automotive books. Bruce's clients include Automobile Manufacturers, Museums, and Private Owners. He makes his home in Nashville, Tennessee and on the Northern Oregon Coast.
SHOW SPONSORS
Covercraft • MetronGarage • Christopher Kimball Financial Services
INSPIRATIONAL QUOTE
"Straight ahead and strive for tone."
CAREER & LIFE CHALLENGES
Being invited to help promote the Speedster 50th Anniversary event in Monterey.
FIRST SPECIAL VEHICLE
A BMW 1600-2
AUTOMOTIVE ADVICE
When throttle is called for use it with great vigor.
RESOURCES
Books
BOOK RECOMMENDATIONS
Excellence Was Expected by Karl Ludvigsen
The Reckoning by David Halberstam
Small Wonder by Walter Henry Nelson
PARTING WORDS OF ADVICE
The thing to remember as a car enthusiast is to talk to people and more importantly listen to people.
WHERE TO FIND BRUCE
Your opinion matters, and I will greatly appreciate your support.
If you enjoyed this show, please go to Apple Podcast and leave me a five star review. That would help tremendously in getting the word out and help others be inspired by Cars Yeah.