Podcast: Play in new window | Download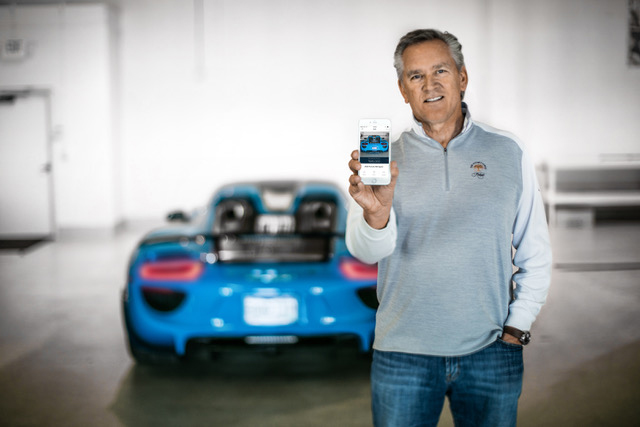 Rod Buscher is the Founder and CEO of Blinker, a free mobile app that empowers people to buy and sell their cars easily, safely, and privately without a need for dealerships and the banks. He is a 30+ year veteran of the automotive industry who made national industry news with the sale of The John Elway Dealerships to AutoNation in 1998. In 2007 Rod established Summit Automotive Partners, an organization of 20 successful franchises employing a thousand professionals. He has created scholarship foundations for underprivileged youth and serves on the board of Colorado Uplift and has been honored by the University of Colorado, The Governor of Colorado, and people Magazine for outstanding community services.
SHOW SPONSORS
Covercraft • MetronGarage • Christopher Kimball Financial Services
INSPIRATIONAL QUOTE
"Success is not final. Failure is not fatal. It is the courage to continue that counts." – Sir Winston Churchill
CAREER & LIFE CHALLENGES
Dealing with the uncontrollable issues that effect the automotive industry: wars, economic downturns, market issues, the weather, high interest rates, etc.
FIRST SPECIAL VEHICLE
A Lincoln Bill Bass Mark IV
AUTOMOTIVE ADVICE
Every day has to be successful.
RESOURCES
The Entrepreneurial Operating System is a practical method for achieving the business success you have always envisioned. More than 2,000 companies have discovered what EOS can do.
BOOK RECOMMENDATIONS
Traction by Gino Wickman
PARTING WORDS OF ADVICE
I want everyone to Blinker their cars!
WHERE TO FIND ROD
Your opinion matters, and I will greatly appreciate your support.
If you enjoyed this show, please go to Apple Podcast and leave me a five star review. That would help tremendously in getting the word out and help others be inspired by Cars Yeah.