Podcast: Play in new window | Download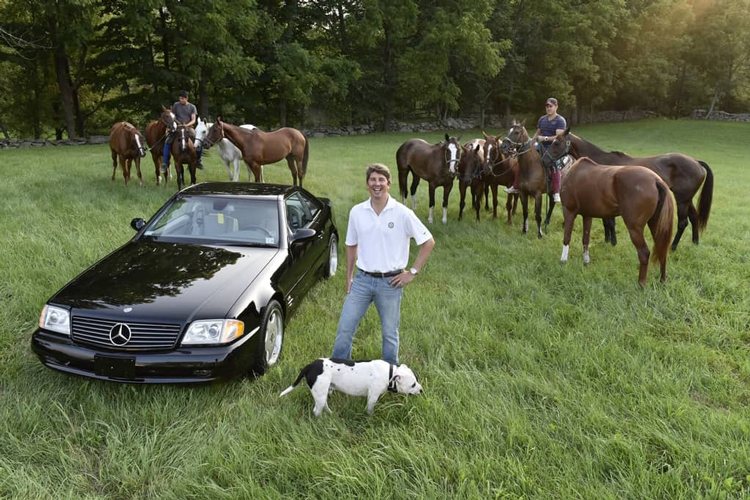 Philip Richter is the Founder and Publisher of Turtle Garage, a weekly journal focusing on collector cars and vintage motorcycles. He periodically writes for Sports Car Market magazine and is a vintage automobile and motorcycle collector. Philip is also the President and Co-Founder of Hollow Brook Wealth Management in New York City. They are an SEC registered independent wealth management firm that serves families, foundations, endowments, pension plans, and individuals. Philip enjoys horsepower from a different source and he is an avid equestrian show jumper and has campaigned his horses on the "A" show circuit for over three decades. He serves as Treasurer of the United States Equestrian Team Foundation and sits on the Board of Directors of the Lake Placid Horse Show, Hampton Classic Horse Show, and the Unites States Equestrian Federation.
SHOW SPONSORS
Covercraft • MetronGarage • Christopher Kimball Financial Services
INSPIRATIONAL QUOTES
"Success is not final. Failure is not fatal." – Sir Winston Churchill
"Success is how high you bounce when you hit bottom." – General George Patton
"The only real valuable thing is intuition." – Albert Einstein
CAREER & LIFE CHALLENGES
Growing up with a learning disability.
FIRST SPECIAL VEHICLE
A 1937 BMW R5 Motorcycle
AUTOMOTIVE ADVICE
Be patient and wait for the fat pitch, meaning wait for the right car when searching for one.
RESOURCES
BOOK RECOMMENDATIONS
My Years at GM by Alfred Sloan
PARTING WORDS OF ADVICE
If you find yourself at the intersection of what you love and what you're good at, you really have a home run for life.
WHERE TO FIND PHILIP
Your opinion matters, and I will greatly appreciate your support.
If you enjoyed this show, please go to Apple Podcast and leave me a five star review. That would help tremendously in getting the word out and help others be inspired by Cars Yeah.