Podcast: Play in new window | Download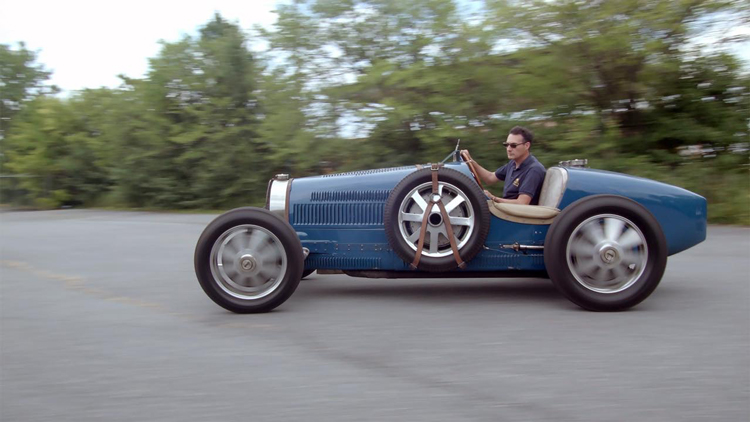 Eric Peterson is the Manager at Leydon Restorations in Bucks County, Pennsylvania. Founded by Chris Leydon in 1973, they preserve and restore classic and vintage engines. Eric's passion for art and crafts took him to the University of Wisconsin-Stout where he earned a degree in Industrial Design. He worked as a designer where they manufactured class rings exposing him to modern manufacturing technologies including 3D design software and CNC programming of machine tools plus injection molding and 3D modeling. He's raced a Datsun 510 in the GT3 class in SCCA on tracks including Elkhart Lake, Brainerd, and Blackhawk Farms. After meeting Chris Leydon Eric joined Leydon Restorations where he and their team combine their talents with a passion for automobiles.
SHOW SPONSORS
Covercraft • MetronGarage • Christopher Kimball Financial Services
INSPIRATIONAL QUOTES
"If you don't have a sense of urgency you're just taking up space."
"Keep moving forward."
CAREER & LIFE CHALLENGES
Coming to a point in his long career that Eric wasn't enjoying what he was doing any longer and trying to find a new path.
FIRST SPECIAL VEHICLE
A 1971 Datsun 240Z
AUTOMOTIVE ADVICE
Put a kid in a car. Expose our youngsters to the car hobby.
RESOURCES
A strong network of friends and peers.
BOOK RECOMMENDATIONS
Arsenal of Democracy by A.J. Baime*
PARTING WORDS OF ADVICE
Enjoy the cars and use them.
WHERE TO FIND ERIC
Your opinion matters, and I will greatly appreciate your support.
If you enjoyed this show, please go to Apple Podcast and leave me a five star review. That would help tremendously in getting the word out and help others be inspired by Cars Yeah.