Podcast: Play in new window | Download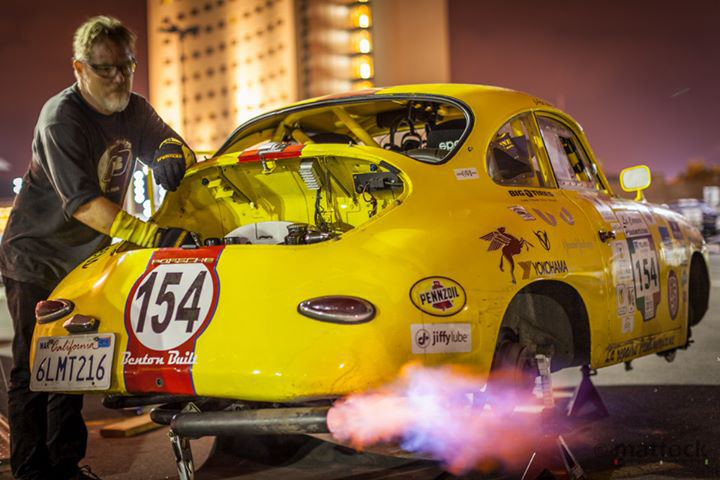 John Benton is the owner of Benton Performance in Anaheim, California. He is a famed Porsche 911, 912 and 356 builder and restorer who prepares these iconic old Porsches for the road, the concours lawn, and for racing. His builds compete in events including historic racing and the immensely difficult La Carrera Panamericana race in Mexico, and the Peking to Paris event in Europe. John's been wrenching on Porsche for over 33 years with the goal to create original stock cars to modified and racing applications unlocking the Porsche's true potential. What's John's mantra? Saving The World One Porsche At A Time.
SHOW SPONSORS
Covercraft • MetronGarage • Christopher Kimball Financial Services
INSPIRATIONAL QUOTES
"Saving the world one Porsche at a time."
"Just keep pushing."
"Find your passion and surround yourself with people who share that passion."
CAREER & LIFE CHALLENGES
Learning the hard way that it is important to have written agreements with clients about the work you are doing vs simply a handshake because people will take advantage of you.
FIRST SPECIAL VEHICLE
A 1959 Ragtop VW Beetle
AUTOMOTIVE ADVICE
Measure twice.
RESOURCES
BOOK RECOMMENDATION
Collegiate Dictionary by Merriam-Webster
PARTING WORDS OF ADVICE
Be concerned with important things but don't sweat the small stuff.
WHERE TO FIND JOHN
Your opinion matters, and I will greatly appreciate your support.
If you enjoyed this show, please go to Apple Podcast and leave me a five star review. That would help tremendously in getting the word out and help others be inspired by Cars Yeah.