Podcast: Play in new window | Download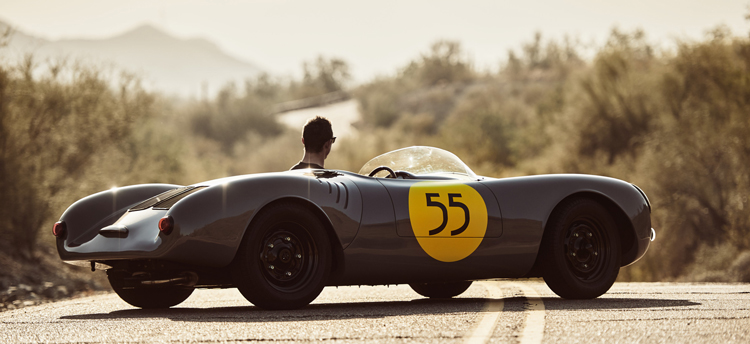 Daniel Verwers is the owner of Seduction Motorsports in Chandler, Arizona. He started building cars at the age of 15 but it wasn't until he was 27 that Daniel decided to turn his car hobby in to his career. He enrolled in college when he was only 15 as an engineering and architecture major and then half way through changed to finance and business. Years later we went back to his roots and today he designs and manufactures complete Porsche replicas of the iconic 550 Spyder, 356 Speedster, and 356 Coupe while adding his custom retro styling touches and modern sports car performance parts. Daniel gets to build peoples dreams one car at a time.
SHOW SPONSORS
Covercraft • MetronGarage • Christopher Kimball Financial Services
INSPIRATIONAL QUOTE
"Hustle until your haters ask if you're hiring."
CAREER & LIFE CHALLENGES
Being a Type One Diabetic creates some challenges to Daniel's days.
BOOK WRITING ADVICE
A 2003 Subaru WRX
AUTOMOTIVE ADVICE
Be patient with projects and budget for more than you plan on spending.
RESOURCES
BOOK RECOMMENDATION
Be Obsessed or Be Average by Grant Cardone
PARTING WORDS OF ADVICE
Hustle and don't give up.
WHERE TO FIND DANIEL
SHARE THE INSPIRATION
Your opinion matters, and I will greatly appreciate your support.
If you enjoyed this show, please go to Apple Podcast and leave me a five star review. That would help tremendously in getting the word out and help others be inspired by Cars Yeah.