Podcast: Play in new window | Download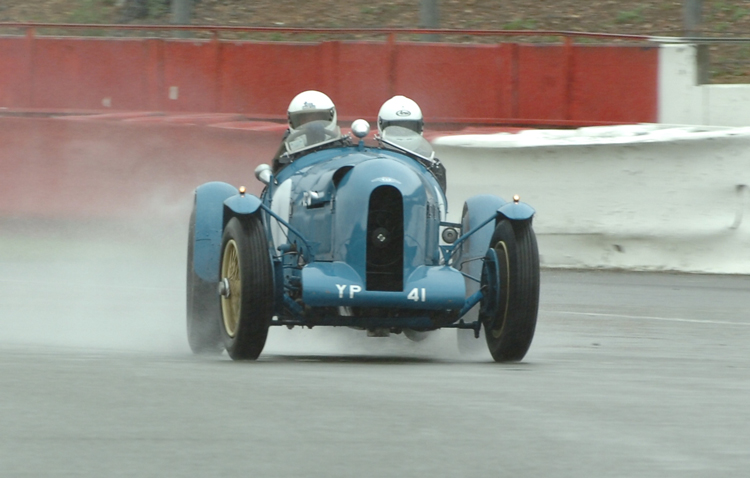 Tim Llewellyn lives in Sussex, England and runs International Classic Car Informer.com, a new global intelligently searchable online database where people will find all sorts of goods or services for pre-1980 automobiles. He grew up with an automotive enthusiast father who enjoyed working on old cars and race cars including Bentelys, Rollses, Sunbeam, Austin, a 250 F GP Maserati and many others. Tim's first car was a 1936 British Salmson that be started to restore when he was only 9. He is also an avid vintage racer now in his 41st year racing vintage race cars. Today Tim's goal is to be the worlds best, most comprehensive, and easy-to-use database for professionals and amateurs by helping them sources the automotive parts they need. Classic Car Informer.com is a cost effective forum for classic car businesses helping them promote their services.
SHOW SPONSORS
Covercraft • MetronGarage • Christopher Kimball Financial Services
INSPIRATIONAL QUOTE
"All I ever wanted in life is an unfair advantage."
CAREER & LIFE CHALLENGES
Selling a family business that was over 100 years old and working to be sure the associates were taken care of after the sale.
FIRST SPECIAL VEHICLE
A 3 litre Bentley frame, shortened up, with an 8 litre Bentley engine on board.
AUTOMOTIVE ADVICE
"While vintage racing remember; unless they have actually put their hand up and waved you through you need to recon they haven't seen you and they are determined to kill you." – Patrick Lindsey
Take the time to read the rule book and understand it.
RESOURCES
International Classic Car Informer
BOOK RECOMMENDATION
The Queen of Speed: The Racy Life of Mary Peter Bruce by Nancy R. Wilson
My Lifetime in Motor Sports by Sammy Davis
Motor Racing by Sammy Davis – out of print so try eBay
PARTING WORDS OF ADVICE
If you're going in to business be sure to have a bit of understanding of that business first.
WHERE TO FIND TIM
International Classic Car Informer
SHARE THE INSPIRATION
Your opinion matters, and I will greatly appreciate your support.
If you enjoyed this show, please go to Apple Podcast and leave me a five star review. That would help tremendously in getting the word out and help others be inspired by Cars Yeah.