Podcast: Play in new window | Download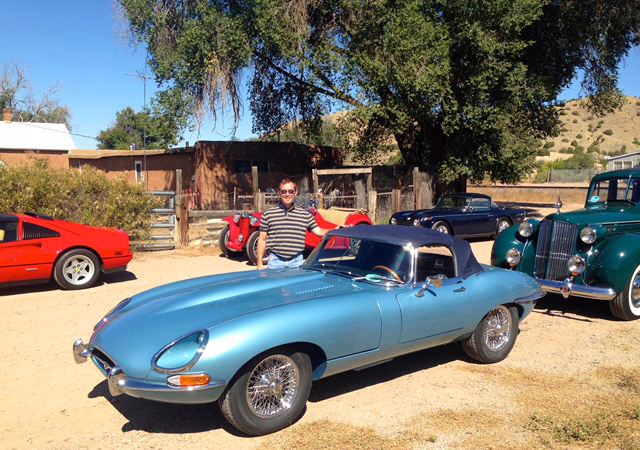 Adams Hudson is the Founder and CEO of Hudson, Ink a company that helps contractors thrive through marketing training and coaching. However it is his significant automotive addiction, owning more than 150 cars over his 40 years of driving, that brings Adams to Cars Yeah today. He's made money buying and selling lots of cars so his hobby paid for itself, instead of siphoning off grocery money, largely placating his patient wife. He wrote a book for Motorbooks International that was published and has penned several magazines articles and once owned a market letter for Panteras, Shelbys, and Tigers. Adams self described credentials? Product Design Chief for AMC Gremlin, Financial Advisor for Deloren, and Luggage Space Consultant for the Alfa 4.
SHOW SPONSORS
Covercraft • MetronGarage • Christopher Kimball Financial Services
INSPIRATIONAL QUOTE
"You become what dominates your thoughts." – James Allen
CAREER & LIFE CHALLENGES
Discovering that making his passion for cars his vocation wasn't as much fun as he thought it would be.
FIRST SPECIAL VEHICLE
A 1960 Austin Healey Bugeye Sprite
AUTOMOTIVE ADVICE
You don't make your money when you sell, you make it when you buy.
RESOURCES
eBay Motors
BOOK RECOMMENDATION
Modern Classics by Rich Taylor
The Art of Racing in the Rain by Garth Stein*
PARTING WORDS OF ADVICE
When in doubt err on the side of generosity.
WHERE TO FIND ADAMS
Visit back here in the future for Adams next move…
SHARE THE INSPIRATION
Your opinion matters, and I will greatly appreciate your support.
If you enjoyed this show, please go to Apple Podcast and leave me a five star review. That would help tremendously in getting the word out and help others be inspired by Cars Yeah.