Podcast: Play in new window | Download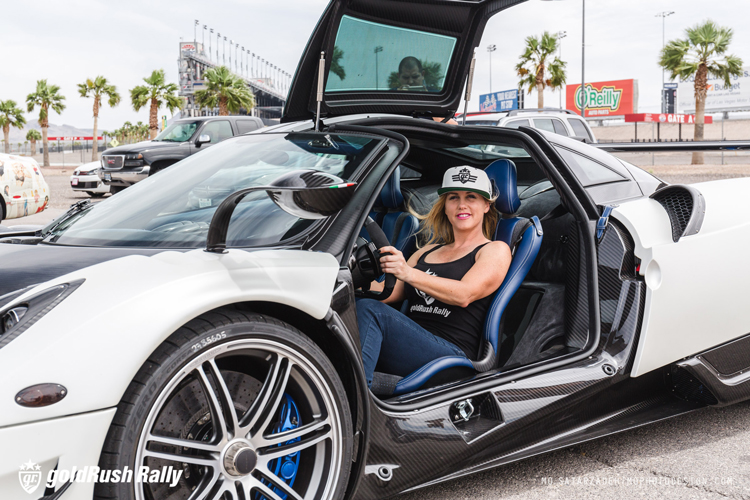 Aimee Shackelford is known as Petrolgirl, has combined her expertise in social media, sales, automotive, internet forums, event organization, rallies, and logistics. She is the CEO of Social Bolt, a company created to help others maintain their social media presence on the web. She is also the Director of Fun at Gold Rush Rally, an annual trendsetting celebration and one of the fastest growing social events and lifestyle brands in the automotive marketplace. And Aimee is also a Partner at Exotics on Cannery Row, an annual event that takes place on Friday during the Monterey Cars Week events. She and her team created an ideal venue for companies to showcase their products and services to a demographic passionate about high-end automobiles and modifications.
SHOW SPONSORS
Covercraft • MetronGarage • Christopher Kimball Financial Services
INSPIRATIONAL QUOTE
"Success is the greatest revenge."
CAREER & LIFE CHALLENGES
Realizing early in her business the importance of sticking to one category group instead of being all things to all people.
FIRST SPECIAL VEHICLE
A BMW M4
AUTOMOTIVE ADVICE
Don't buy new cars, buy used cars.
RESOURCES
BOOK RECOMMENDATION
Ask Gary Vee – By Gary Vaynerchuk
As A Matter of Fact I am Parnelli Jones – by Parnelli Jones and Bones Bourcier
PARTING WORDS OF ADVICE
Do what you love for your career and you'll never work a day in your life.
WHERE TO FIND AIMEE
SHARE THE INSPIRATION
Your opinion matters, and I will greatly appreciate your support.
If you enjoyed this show, please go to Apple Podcast and leave me a five star review. That would help tremendously in getting the word out and help others be inspired by Cars Yeah.