Podcast: Play in new window | Download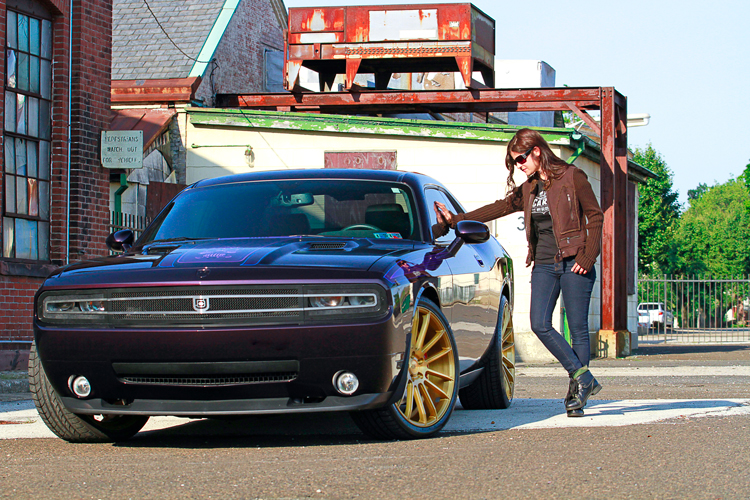 Rachel de Barros is the Chief Marketing Officer, Host, and Executive Producer for Gearhead Diva, a DIY car building community and network producing edu-tainment style videos for today's social generation. She is an active contributor to a number of automotive forums, online publications, social media networks, shows, and community events. Rachel is a member of the SEMA Businesswomen's Network and SEMA Young Executives Network and is participating a number of SEMA builds this year. You'll also see Rachel on the Velocity channel on All Girls Garage and the show Big Fuel Garage. This week I'll be catching up with Rachel in the Covercraft booth at SEMA to talk cars and Covercraft's new and innovative products.
SHOW SPONSORS
Covercraft • MetronGarage • Christopher Kimball Financial Services
INSPIRATIONAL QUOTE
"Fail your way to success."
CAREER & LIFE CHALLENGES
While running a marketing company Rachel relied upon Flash as a basis for her site builds and when Flash became obsolete, so did her business.
THIS SPECIAL VEHICLE
A 1980 Oldsmobile Firenza
BEST AUTOMOTIVE ADVICE
It's okay to say no.
RESOURCES
Car Forums
RECOMMENDED BOOKS
PARTING WORDS OF ADVICE
If you're feeling stuck in life you're just not failing hard enough. That's how you gain success. You can't have success without failure.
WHERE TO FIND RACHEL
SHARE THE INSPIRATION
Your opinion matters, and I will greatly appreciate your support.
If you enjoyed this show, please go to Apple Podcast and leave me a five star review. That would help tremendously in getting the word out and help others be inspired by Cars Yeah.