Podcast: Play in new window | Download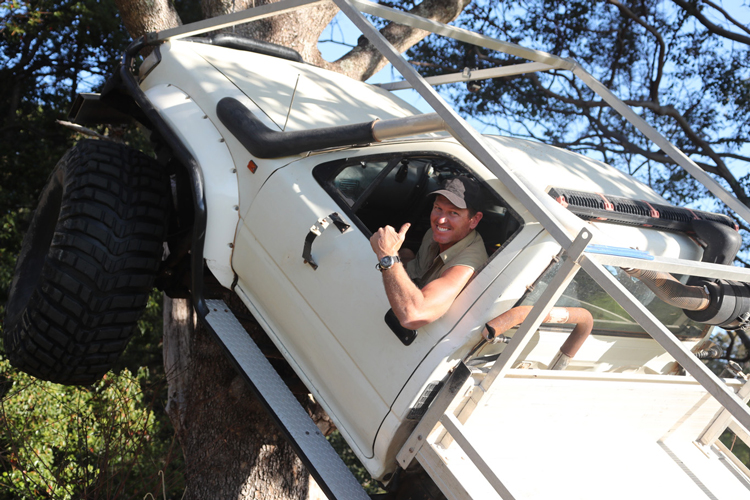 Jase Andrews is the host of Australia's number one four-wheel-drive and adventure shows, All 4 Adventure and All 4 Adventure Unleashed. Driven by an unquenchable love for the undiscovered regions of Australia this modern day explorer is persistent and fearless when heading out into the wild. Jase honed his skills in the Australian bush from an early age having driven across Australia six times before his mid-20s. His experience living off the land in some of the most remote and hostile parts of the country has given Jase knowledge and skills that he loves to share with others. Jase and his crew push the limits making the All 4 Adventure shows the best 4X4 adventure shows on Australian television. Audiences will be able to tune into UNLEASHED TV with a subscription via the US website as it went live on the 23rd of October.
SHOW SPONSORS
Covercraft • MetronGarage • Christopher Kimball Financial Services
INSPIRATIONAL QUOTE
"Follow your dreams and go hard."
CAREER & LIFE CHALLENGES
Jase tells an incredible story of being trapped against a rising ocean tide, far, far from civilization and barely escaping. Watch the video here: 4X4 Recovery
THIS SPECIAL VEHICLE
A Datsun 720
BEST AUTOMOTIVE ADVICE
Before trekking to the remote parts of Australia, be sure you have great tires.
RESOURCES
RECOMMENDED BOOKS
The Crash of Little Eva, The Ultimate WWII Survival Story by Barry Ralph
PARTING WORDS OF ADVICE
Don't be afraid to get out and explore your own country and come to Australia to explore what it has to offer.
WHERE TO FIND JASE
SHARE THE INSPIRATION
Your opinion matters, and I will greatly appreciate your support.
If you enjoyed this show, please go to Apple Podcast and leave me a five star review. That would help tremendously in getting the word out and help others be inspired by Cars Yeah.