Podcast: Play in new window | Download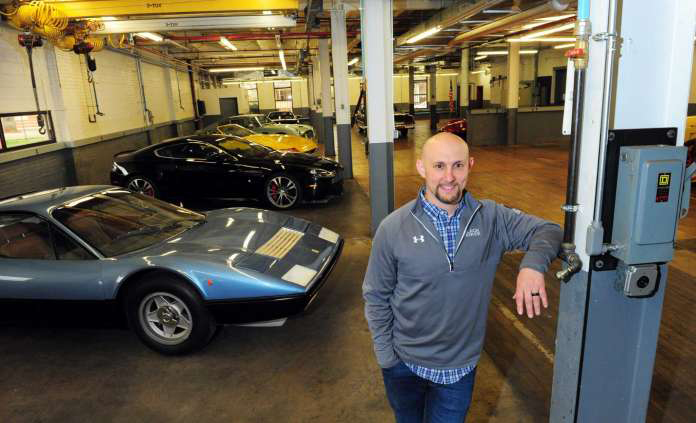 John Buonanno is the President of Black Horse Garage located in Bridgeport, Connecticut. The company specializes in restoring and preserving the finest, exotic European and American cars and has earned every significant restoration award in the USA. John's grandfather was a Ferrari Tifoso and his father Frank worked for Ferrari before founding Black Horse Garage in 1991. John took over the company from his father in 2006. The Garage has 60,000 square feet of space where they service, repair, restore, and store vintage automobiles. John's mantra is to keep a personal connection between the staff and their clients while providing the utmost care and attention to every vehicle they service.
SHOW SPONSORS
Covercraft • MetronGarage • Christopher Kimball Financial Services
INSPIRATIONAL QUOTE
"Luck is when preperation meets opportunity." – Seneca
CAREER & LIFE CHALLENGES
Dealing with the communication and organization of restoring cars and working with his team and clients.
THIS SPECIAL VEHICLE
A Jeep
BEST AUTOMOTIVE ADVICE
If it's too good to be true, it usually is.
RESOURCES
RECOMMENDED BOOKS
Killing Jesus by Bill O'Rielly and Martin Duggard
PARTING WORDS OF ADVICE
When selecting the shop for restoring your car, go and meet them first.
WHERE TO FIND JOHN
SHARE THE INSPIRATION
Your opinion matters, and I will greatly appreciate your support.
If you enjoyed this show, please go to Apple Podcast and leave me a five star review. That would help tremendously in getting the word out and help others be inspired by Cars Yeah.