Podcast: Play in new window | Download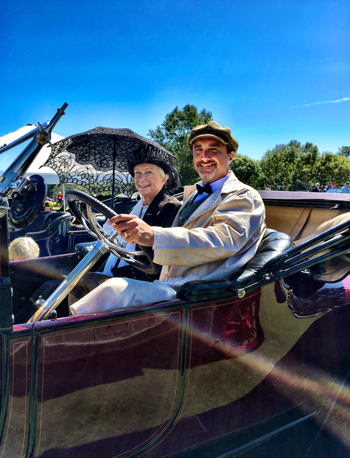 Todd Lozier is a Principal at Lochwood Lozier Custom Homes in Seattle, Washington. You may recognize Todd's family name as it relates to automobiles. The Lozier Automobile Manufacturing company was founded in 1900 by Henry Abraham Lozier, Todd's great, great Uncle. They built touring cars until 1915 and they were top of the line automobiles and the most expensive cars of their time. Todd owns a 1914 Lozier Model 84 as well as numerous other collectible cars and a 1953 Chris Craft runabout that his father bought new. He was an honorary judge for the Lozier Reunion at the Atlanta Concours in early October.
SHOW SPONSORS
Covercraft • MetronGarage • Christopher Kimball Financial Services
INSPIRATIONAL QUOTE
"Be humble, hungry, and smart."
CAREER & LIFE CHALLENGES
Dealing with the recession of 2009 in the housing market.
THIS SPECIAL VEHICLE
A 1968 Shelby GT 500 KR
WORST AUTOMOTIVE ADVICE
Always buy a brand new car with a warranty… – from Todd's wife.
RESOURCES
RECOMMENDED BOOKS
The Ideal Team Player by Patrick M. Lencioni
Built to Last by Jim Collins
Good to Great by Jim Collins
PARTING WORDS OF ADVICE
Follow your dreams, monitor your health, and stay true to your faith and be the best you can be.
WHERE TO FIND TODD
SHARE THE INSPIRATION
Your opinion matters, and I will greatly appreciate your support.
If you enjoyed this show, please go to Apple Podcast and leave me a five star review. That would help tremendously in getting the word out and help others be inspired by Cars Yeah.