Podcast: Play in new window | Download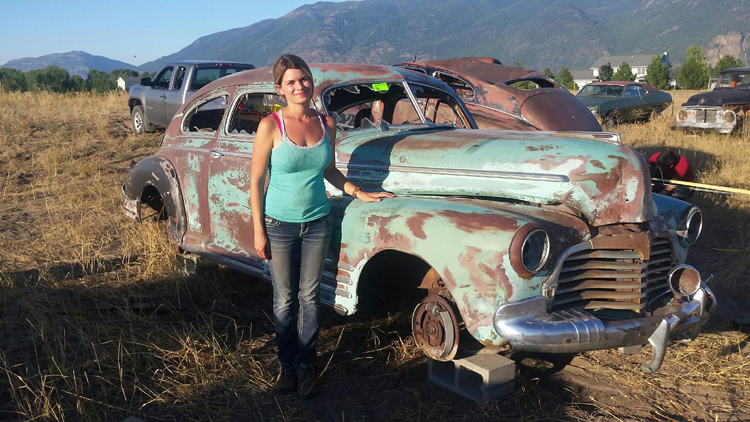 Kayla Randancer is a fine artist from Kalispell, Montana. She's a self-taught, mix media artist who has a passion for capturing old, treasured classic cars, trucks, and bikes. She enjoys searching for old cars and trucks that need to be restored or uncovering parts to use on her own restoration projects. Kayla is woman who loves older vehicles and isn't afraid of lifting the hood and getting her hands dirty.
SHOW SPONSORS
Covercraft • MetronGarage • Christopher Kimball Financial Services
INSPIRATIONAL QUOTE
"Nothing is particularly hard if you divide it in to small jobs." – Henry Ford
CAREER & LIFE CHALLENGES
Learning to trust others after being taken advantage of by automotive repair shops.
FIRST SPECIAL VEHICLE
A 1969 Mustang Coupe
BEST AUTOMOTIVE ADVICE
Don't sell your first car.
RESOURCES
RECOMMENDED BOOK
How To Weld by Todd Bridigum
PARTING WORDS OF ADVICE
Kayla encourages her generation to get in to the automotive restoration hobby.
WHERE TO FIND KAYLA
SHARE THE INSPIRATION
Your opinion matters, and I will greatly appreciate your support.
If you enjoyed this show, please go to Apple Podcast and leave me a five star review. That would help tremendously in getting the word out and help others be inspired by Cars Yeah.