Podcast: Play in new window | Download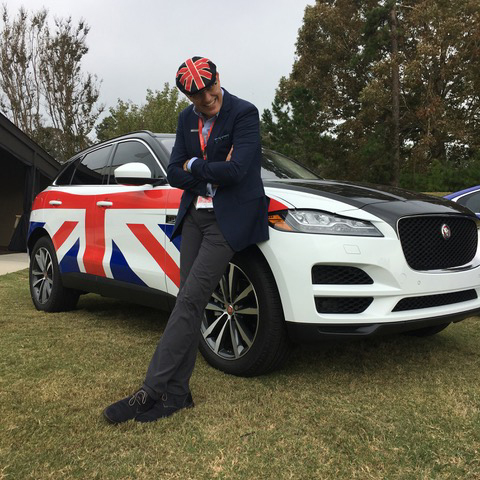 Ramsey Potts joined the team of RM/Sotheby's Specialists in early 2017 after a 25 year career in the financial services industry. His lifelong love of all things automotive began as a child watching his father collect and race British sports cars. Ramsey holds a Diploma in Automotive Service and an ASE Technician Certification from Vale Technical Institute. At RM/Sotheby's he specializes in European marques having owned and maintained numerous examples in addition to a DeLorean DMC12. He is a member of several car clubs and has raced Porsches, BMWs, and Mazdas on the SCCA and Grand-Am circuits while remaining active in kart racing throughout the Southeast. His recent career change is a result of deciding to do what he is passionate about, work in the world of collectible automobiles.
SHOW SPONSORS
Covercraft • MetronGarage • Christopher Kimball Financial Services
INSPIRATIONAL QUOTE
"Desire is the great equalizer."
CAREER & LIFE CHALLENGES
Battling cancer not once but twice.
FIRST SPECIAL VEHICLE
A 1980 MGB
BEST AUTOMOTIVE ADVICE
Figure out what you are passionate about and what you are good at, and do that.
RESOURCES
RECOMMENDED BOOKS
The Unfair Advantage by Mark Donohue and Paul Van Valkenburgh
PARTING WORDS OF ADVICE
SWSWSWN = Some Will. Some Won't. So What. Next.
WHERE TO FIND RAMSEY
SHARE THE INSPIRATION
Your opinion matters, and I will greatly appreciate your support.
If you enjoyed this show, please go to Apple Podcast and leave me a five star review. That would help tremendously in getting the word out and help others be inspired by Cars Yeah.