Podcast: Play in new window | Download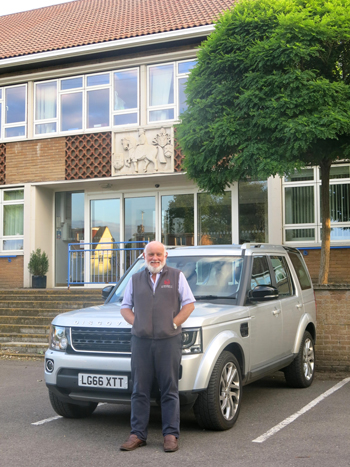 Doug Nye, who lives in Surrey, England, is recognized as a world authority on competition cars and has been an automotive journalist and author for over 54 years. In 1963, at the age of 18 Doug went to work on the British magazine Motor Racing. He eventually became the Associate Editor and shortly thereafter, in 1968 he became a freelance writer and remains so till today. He has written for nearly every motorsport magazine and produced some 70 books on motor racing. He's worked as a race car consultant for Bonhams Auction house, he's a founding consultant to Goodwood Motorsports and is one of the organizers of the Goodwood Festival of Speed, Revival Meeting, and members meeting since 1992. Doug is a movie archivist, worked on TV shows, is involved in the new documentary movie 'Ferrari: Race to Immortality' and is on the Advisory Council of the British national Motor Museum. His involvement in motorsports goes on, and on and on.
SHOW SPONSORS
Covercraft • MetronGarage • Christopher Kimball Financial Services
INSPIRATIONAL QUOTE
"Writing's a piece of cake. Just imagine you are going in to the pub and telling your buddies about the race you've just seen. And just write the words you would use if you were talking to them." – Denis 'Jenks' Jenkinson
CAREER & LIFE CHALLENGES
Being an entrepreneur and keeping the work coming in.
CAREER ADVICE
Believe in yourself.
BEST AUTOMOTIVE ADVICE
The best car is a free car.
AUTOMOTIVE RESOURCES
Stand On It by Stroker Ace
Inside Track by Doug Nye, Steve Dawson and Derek Hill
PARTING WORDS OF ADVICE
Concentrate hard and do the right things by yourself and for your family.
WHERE TO FIND DOUG AND ORDER THE BOOK
SHARE THE INSPIRATION
Your opinion matters, and I will greatly appreciate your support.
If you enjoyed this show, please go to Apple Podcast and leave me a five star review. That would help tremendously in getting the word out and help others be inspired by Cars Yeah.