Podcast: Play in new window | Download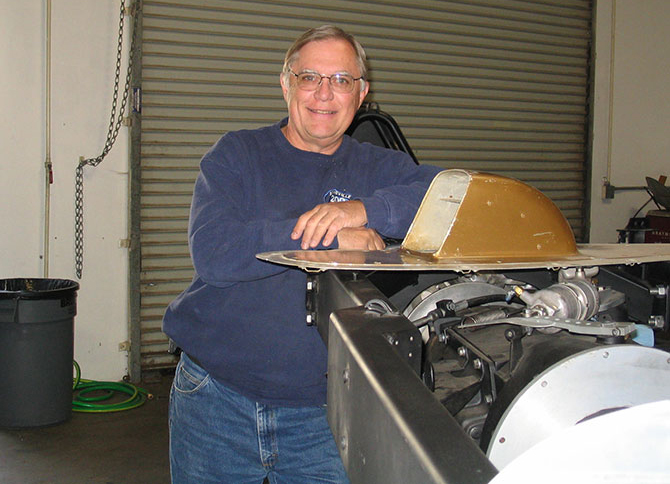 John Baechtel owns Landspeed Media Group, a publishing firm that operates automotive technical and enthusiasts web sites including Hot Rod Engine Tech dot com. He also operates Prodyne Technologies, his motorsports consulting business and his Landspeed Restorations business which preserves and restores historic race cars. John is a 40 year industry veteran, an automotive performance consultant, publisher, author, and has written over 1,300 articles. He spent 17 years at the world's premier performance magazine supervising and building an endless stream of high performance projects including restoration of the Summers Brothers Goldenrod land speed record holder for the Henry Ford Museum. And finally he has also assumed the duties of Public Relations Director and Event Coordinator for Mike Cook's Bonneville Shootout, the official FIA/FIM international world speed record event held annually on the Bonneville Salt Flats.
SHOW SPONSORS
Covercraft • MetronGarage • Christopher Kimball Financial Services
INSPIRATIONAL QUOTE
"Never underestimate the contributions of family and the people close to you."
"Stay humble." – Jim McFarland
CAREER & LIFE CHALLENGES
Losing his mother and then starting his test facility at Westech Perforamance.
FIRST SPECIAL VEHICLE
A 1957 Chevy
BEST AUTOMOTIVE ADVICE
Stay humble, listen, and ask great questions.
RESOURCES
Your colleagues.
RECOMMENDED BOOKS
Goldenrod by John Baechtel*
715 Speed Demon by John Baechtel*
The Miller Dynasty by Mark L. Dees
Your opinion matters, and I will greatly appreciate your support.
If you enjoyed this show, please go to Apple Podcast and leave me a five star review. That would help tremendously in getting the word out and help others be inspired by Cars Yeah.