Podcast: Play in new window | Download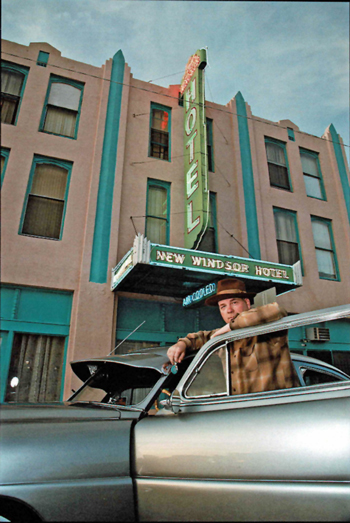 Jim Owens is an automotive artist, born in Detroit Michigan, The Arsenal of Democracy, Motown, The Motor City, The birthplace of the Detroit Dinosaur and the Yank Tank. During his younger years Jim jumped in to the world of commercial advertising however after a long successful career he decided to start painting and spurred by the esthetic of the late forties and early fifties he set off on a path to create his own style of fine art. His paintings have hung in galleries around the world and have been used in Hollywood motion pictures. His work has been featured in magazines in France, Italy, Spain, Australia and the U.S. Jim likes to say "You can almost smell the thirty weight motor oil, gun smoke, and cheap perfume when enjoying my art."
SHOW SPONSORS
Covercraft • MetronGarage • Christopher Kimball Financial Services
INSPIRATIONAL QUOTES
"Always take your job seriously, never yourself." – Dwight D. Eisenhower
"Every piece of art you create should look like a jewel."
CAREER & LIFE CHALLENGES
Learning how to run his art as a business.
FIRST SPECIAL VEHICLE
A 1967 Fastback Chevrolet Impala
BEST AUTOMOTIVE ADVICE
If it went on there it will come off.
RESOURCES
RECOMMENDED BOOKS
How To Win Friends and Influence People by Dale Carnegie
PARTING WORDS OF ADVICE
Constantly adapt and try new things.
WHERE TO FIND JIM
SHARE THE INSPIRATION
Your opinion matters, and I will greatly appreciate your support.
If you enjoyed this show, please go to Apple Podcast and leave me a five star review. That would help tremendously in getting the word out and help others be inspired by Cars Yeah.