Podcast: Play in new window | Download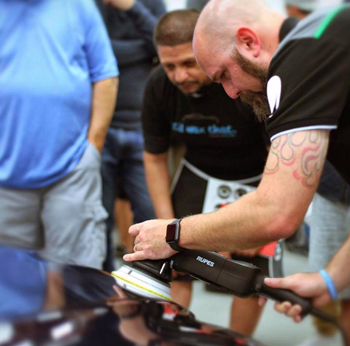 Dylan von Kleist is the Marketing Manager at Rupes USA in Longmont, Colorado. He's been in the automotive detailing industry for over 19 years holding positions including product development, operations, public relations, communications, and he owned his own successful detailing businesses well. Rupes is an Italian company with a 70 year history of designing and producing the finest in innovative machine tools and their reputation in the automotive surface care sector is world renown. Rupes just built and opened a facility in the United States as they continue to grow in the marketplace. Dylan has put his mark on numerous businesses in the detailing industry over his career and truly enjoys elevating the industry as both a professional within its various organizations as well as being a regular provider of commentary on the social/ethical dilemmas facing the rapidly changing professional detailing landscape.
SHOW SPONSORS
Covercraft • MetronGarage • Christopher Kimball Financial Services
INSPIRATIONAL QUOTE
"If you don't live for something you'll die for nothing."
CAREER & LIFE CHALLENGES
Dealing with his son who has autism.
BEST AUTOMOTIVE ADVICE
Don't buy a car for what it is. Buy a car for what it can be.
FIRST SPECIAL AUTOMOBILE
A 2004 Silverado SS
RESOURCES
The internet.
RECOMMENDED BOOK
Sneaker Wars by Barbara Smit
Your opinion matters, and I will greatly appreciate your support.
If you enjoyed this show, please go to Apple Podcast and leave me a five star review. That would help tremendously in getting the word out and help others be inspired by Cars Yeah and our guests.