Podcast: Play in new window | Download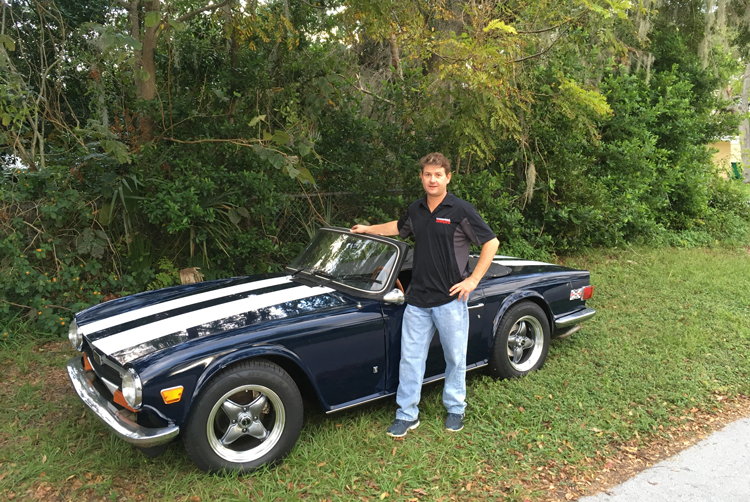 Joe Gearin is the Associate Publisher at Motorsport Marketing in Holly Hill, Florida. Motorsport Marketing is the parent company for Grassroots Motorsports and Classic Motorsports magazines and websites, all owned by past Cars Yeah guest, Tim Suddard. Joe's many roles includes writing articles, helping to organize some of their wonderful driving events, selling advertising, sponsorships, and digital products. Joes is a self described, die-hard Bears fan and is constantly in acquisition or purge mode when it comes to his never ending fleet of vehicles he loves to work on.
SHOW SPONSORS
Covercraft • MetronGarage • Christopher Kimball Financial Services
INSPIRATIONAL QUOTE
"Do unto others as you would have them do unto you." – The Golden Rule
CAREER & LIFE CHALLENGES
Learning that the job he had selling postage meters was not what he should be doing with his life.
BEST AUTOMOTIVE ADVICE
When frustrated while working on a car, walk away. The solution will come to you when you return.
FIRST SPECIAL AUTOMOBILE
A 1966 Chevelle
RESOURCES
RECOMMENDED BOOK
Best Damn Garage in Town by Smokey Yunick
PARTING WORDS OF ADVICE
Be the best person you can be. Be honest. And follow your dreams.
WHERE TO FIND JOE
SHARE THE INSPIRATION
Your opinion matters, and I will greatly appreciate your support.
If you enjoyed this show, please go to Apple Podcast and leave me a five star review. That would help tremendously in getting the word out and help others be inspired by Cars Yeah and our guests.