Podcast: Play in new window | Download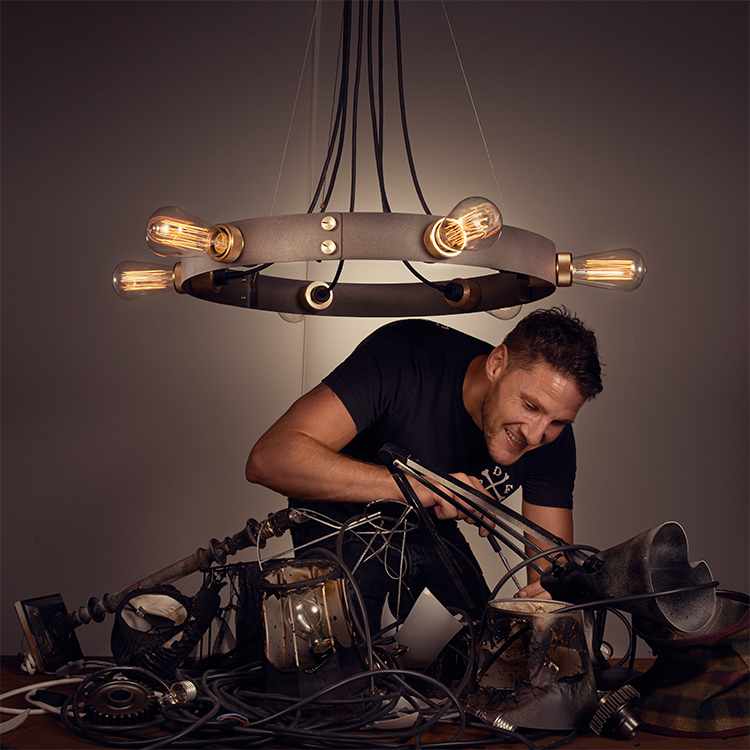 Massimo Buster Minale is the Founder of Buster + Punch, a London-born home fashion label. He is an architect and an industrial designer with a passion for motorcycles, metalwork, and music. At Buster + Punch they work with rare, solid materials to make extraordinary items for everyday use. It all started in a garage in East London where Massimo discovered a passion for making the things we love. From lighting and hardware to custom motorcycles and whisky bars. Today they make the unexpected and elegant interior products for those who want to live with conviction. Massimo is inspired by London's fashion, music, and sub-culture scenes, where he collaborates with street artists, bike builders, musicians, and fashion designers to inject attitude in to his crafted products. Did I mention he loves bespoke motorcycles too?
SHOW SPONSORS
Covercraft • MetronGarage • Christopher Kimball Financial Services
INSPIRATIONAL QUOTES
"Don't worry, be happy."
"Don't take the less important things in life too seriously."
CAREER & LIFE CHALLENGES
Trying to figure out how to create a financially solid career out of building bespoke motor bikes and then expand to home goods that are unique and different with a bike-ish edge to them.
FIRST SPECIAL VEHICLE
A Pugeot 205 GTI
BEST MOTORCYCLE ADVICE
Make sure your motorcycle seat has suspension otherwise your "bollocks" won't thank you!
RESOURCES
Bone Shaker Choppers in the U.K.
RECOMMENDED BOOKS
How to Build Motorbikes for Dummies
PARTING WORDS OF ADVICE
Never do a podcast at 5:00 when it's your birthday because you should be down at the pub.
WHERE TO FIND MASSIMO
SHARE THE INSPIRATION
Your opinion matters, and I will greatly appreciate your support.
If you enjoyed this show, please go to Apple Podcast and leave me a five star review. That would help tremendously in getting the word out and help others be inspired by Cars Yeah.