Podcast: Play in new window | Download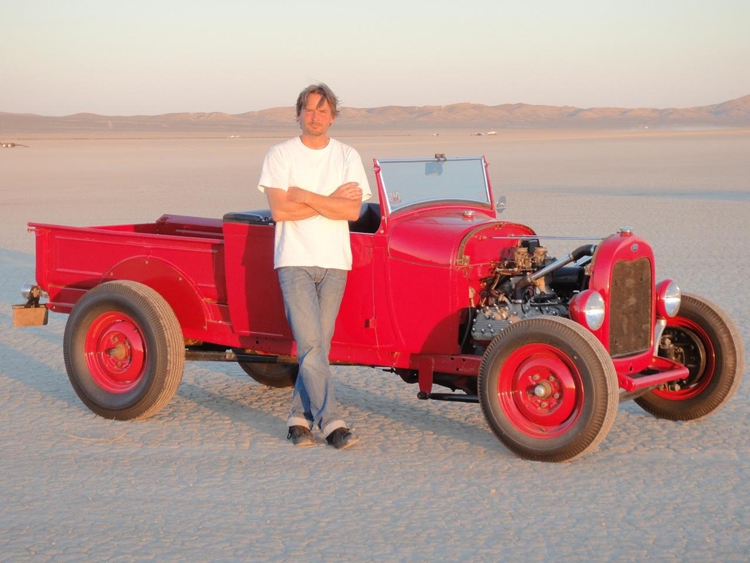 David Steele is the Director of the American Hot Rod Foundation. There work is first and foremost about preservation. They work to save the stories and innovations and accomplishments made by our pioneer generation to they can pass along these lessons to future generations. They present hot rodding as an art form that is still practiced today. David is also a freelance automotive journalist whose byline has appeared in Hot Rod Deluxe magazine. He collects and restores old vehicles, he's judged at national concours events and he's a member of the Petersen Automotive Museum, the Classic Car Club of America, and a lifetime member of the Antique Automobile Club of America. David is also a graduate of the NASA high-performance driving School and the Putnam Park high-performance driving school of Indianapolis. In his former career David was a professional musician.
SHOW SPONSORS
Covercraft • MetronGarage • Christopher Kimball Financial Services
INSPIRATIONAL QUOTES
"Follow your bliss." – Joseph Cambell
CAREER & LIFE CHALLENGES
After working in the music industry successfully for a long time, things changed due to the internet and David realized he had to do something different.
FIRST SPECIAL VEHICLE
A 1971 Chevelle Super Sport
BEST AUTOMOTIVE ADVICE
"Don't try to outthink the car." – David's father
RESOURCES
RECOMMENDED BOOKS
All Arms And Elbows by Innes Ireland
The American Hot Rod by Dean Batchelor
PARTING WORDS OF ADVICE
Whatever it is you want to do, don't hesitate.
WHERE TO FIND DAVID
SHARE THE INSPIRATION
Your opinion matters, and I will greatly appreciate your support.
If you enjoyed this show, please go to Apple Podcast and leave me a five star review. That would help tremendously in getting the word out and help others be inspired by Cars Yeah.