Podcast: Play in new window | Download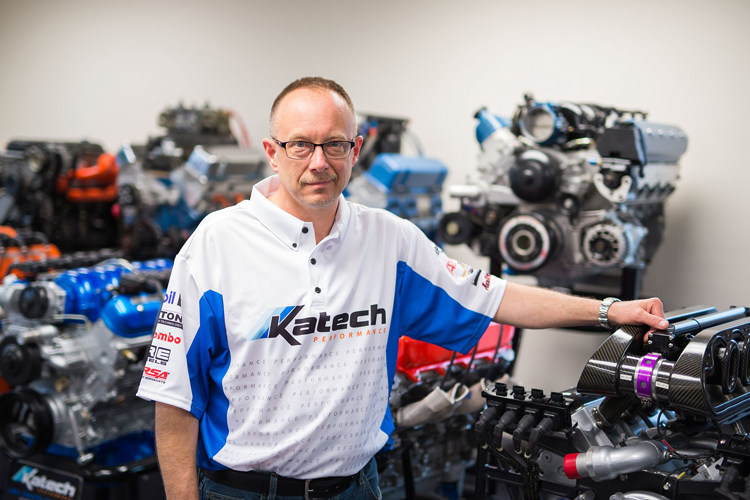 Kevin Pranger is the Director of Motorsports at Katech. Kevin started at Katech when he was only 15 years old and has been there ever since, a rare dedication for someone in the racing world. Katech was founded in 1977 and they provide their customers with innovative products and cutting edge technologies in the area of engine design, prototyping, testing, R&D, manufacturing, and vehicle modifications. During his years in school he worked as an apprentice engine builder and after years of training under Katech's veteran builders he was offered the opportunity to manager one of General Motors engine programs and it was Chevrolet's SCCA Trans Am class. That was 1991. There he developed the 310 CID V-8 with which they won the Championship. He's managed GM's road race programs and went on to develop an engine for what was the beginning to the most successful road racing programs in GM's history. He was promoted to Director of Motorsports at Katech.
SHOW SPONSORS
Covercraft • MetronGarage • Christopher Kimball Financial Services
INSPIRATIONAL QUOTES
"Good things aren't cheap and cheap things aren't good." – Kevin's Father
"To finish first you must first finish."
"An engineer without data is just another a-hole with an opinion."
"There's always time to do it over but there's never time to do it right."
CAREER & LIFE CHALLENGES
The first time Katech built a GT3 C6 Corvette race car which was their first race car ever, in only seven weeks.
FIRST SPECIAL VEHICLE
A 1968 Mustang Notchback
BEST AUTOMOTIVE ADVICE
Remember it's just dumb metal.
RESOURCES
Create catalog directories for all you on line saves.
RECOMMENDED BOOKS
The Art of Racing in the Rain by Garth Stein*
PARTING WORDS OF ADVICE
Always tell the truth.
WHERE TO FIND KEVIN
SHARE THE INSPIRATION
Your opinion matters, and I will greatly appreciate your support.
If you enjoyed this show, please go to Apple Podcast and leave me a five star review. That would help tremendously in getting the word out and help others be inspired by Cars Yeah.