Podcast: Play in new window | Download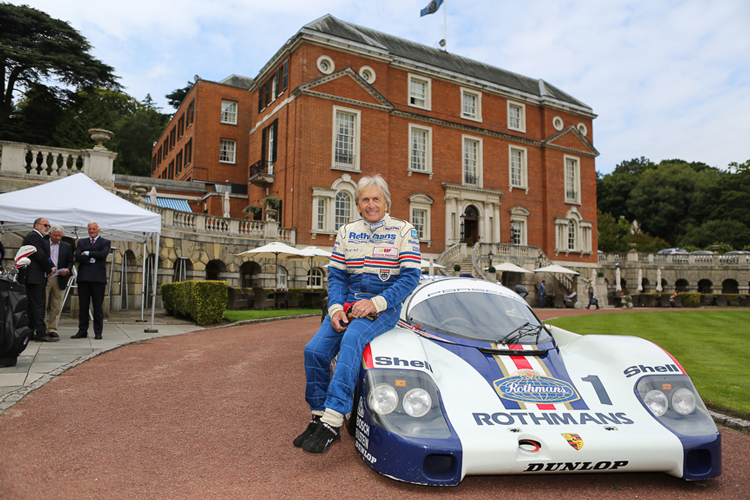 Derek Bell is a legendary motor racing driver who is regarded as one of the greatest sports car and endurance racing drivers of his era. He is a five-time Le Mans winner, three-time Daytona 24 winner and two-time World Sports Car Champion. His career spans the Ferrari 512 and Porsche 917, Gulf-Mirage era, Renault's turbo effort at Le Mans, Porsche 936 and 962, the Kremer Porsche K8, Ferrari 333 SP and McLaren F1 which earned him yet another Le Mans podium with his son Justin in 1995. Splitting his time between homes in the United Kingdom and the United States, you will find Derek at the world's major automotive and motor sports events. In 2012 Derek was inducted in to the Motorsports Hall of Fame of America and in 2013 inducted in to the Le Mans 24 Hours Drivers Hall of Fame.
Don't miss my talk with Derek's son Justin, show number 918, who proves the apple does not fall far from the tree.
SHOW SPONSORS
Covercraft • MetronGarage • Christopher Kimball Financial Services
INSPIRATIONAL QUOTE
"Never give up."
CAREER & LIFE CHALLENGES
Trying to make a go at being a professional race car driver on his own without very much money nor sponsors.
BEST AUTOMOTIVE ADVICE
"When starting a race, don't let the clutch out until the guy in front of you moves." – Graham Hill
RESOURCES
The sports page.
RECOMMENDED BOOK
Williams: A Different Kind of Life by Virginia Williams
PARTING WORDS OF ADVICE
Go out and make every minute of every day count.
WHERE TO FIND DEREK
SHARE THE INSPIRATION
Your opinion matters, and I will greatly appreciate your support.
If you enjoyed this show, please go to Apple Podcast and leave me a five star review. That would help tremendously in getting the word out and help others be inspired by Cars Yeah.