Podcast: Play in new window | Download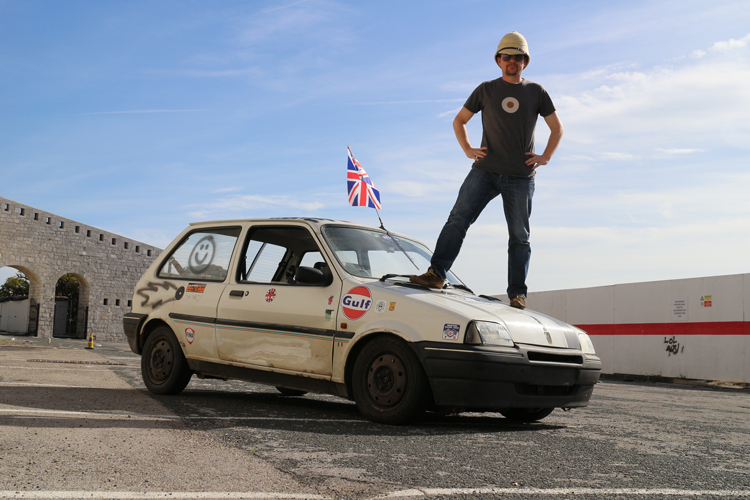 Rich Duisberg lives in the United Kingdom and he is an occasional writer and presenter who once earned a living helping companies to put new cars together properly. He is the Editor at the website, Motorpunk, an eclectic mix of road trips, budget motorsport, intercontinental banger rallies, appreciation of modern classics, and above all, a genuine passion for the 'best of British'. Rich's writing has been published in numerous magazines including Classic & Sportscar, Practical Performance Car, Banzai, Evo, GT Porsche, and more. He has often appeared on CBS's XCAR and Carfection channels enthusing about historic motoring twaddle. His latest book, Confessions From Quality Control, is a light hearted traipse through various car factories around the world, and is described by SniffPetrol as "hilarious". Among the clutter in his garage is an Alfa Romeo GTV, MK1 MX-5, a BMW barge and a vintage Royal Enfield pushbike. Five-time Le Mans winner Derek Bell was once quoted about Rich when asked to ride in Morgan 3 Wheeler, "I'm not getting in a car with him!"
SHOW SPONSORS
Covercraft • MetronGarage • Christopher Kimball Financial Services
INSPIRATIONAL QUOTE
"Nothing handles like a rental car." – Hunter S. Thompson
CAREER & LIFE CHALLENGES
Driving an old Rover around Europe and Africa.
FIRST SPECIAL VEHICLE
A 1990 Mazda MX5
BEST AUTOMOTIVE ADVICE
"Stick a V8 in it." – Will Holland
RESOURCES
RECOMMENDED BOOK
Vulcan 607 by Rowland White
PARTING WORDS OF ADVICE
Get off your ass and do things!
WHERE TO FIND RICH
SHARE THE INSPIRATION
Your opinion matters, and I will greatly appreciate your support.
If you enjoyed this show, please go to Apple Podcast and leave me a five star review. That would help tremendously in getting the word out and help others be inspired by Cars Yeah.