Podcast: Play in new window | Download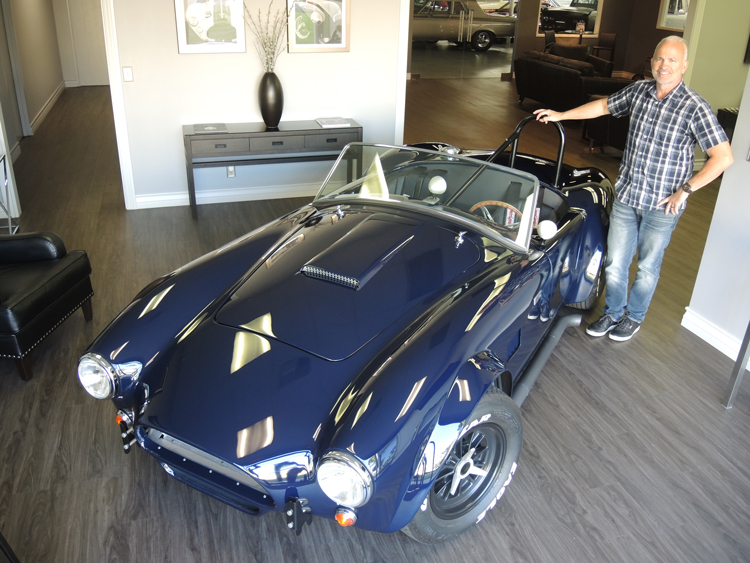 Dean Morash owns and operates So Cal Classic Car Storage in Orange County, California. Dean is a late-life entrepreneur and has leveraged his marketing experience in high technology and in aerospace manufacturing and a lifetime of wrenching on and buying and selling cars to create this unique business. His vision for this business is to provide Orange County car owners the opportunity to continue to enjoy their cars and secure them in an environment that is designed with their cars and their lifestyles in mind. So Cal Classic Car Storage is more than car storage we are an experience, a valet service that doubles as a destination for customers who periodically need to decompress in a purpose-built car environment".
SHOW SPONSORS
Covercraft • MetronGarage • Christopher Kimball Financial Services
INSPIRATIONAL QUOTE
"Hard work beats talent when talent doesn't work hard."
CAREER & LIFE CHALLENGES
When circumstances are difficult, look at the opportunities that it gives to you, rather than what it is taking away.
FIRST SPECIAL VEHICLE
1964 Galaxy 500 XL Convertible
BEST AUTOMOTIVE ADVICE
Don't buy a car you don't love. You shouldn't just have a car; you should also have a lot of fun in it!
RESOURCES
RECOMMENDED BOOKS
Blink by Malcolm Gladwell
The Outliers by Malcolm Gladwell
PARTING WORDS OF ADVICE
Pursue your passions with a vengeance!
WHERE TO FIND DEAN
SHARE THE INSPIRATION
Your opinion matters, and I will greatly appreciate your support.
If you enjoyed this show, please go to Apple Podcast and leave me a five-star review. That would help tremendously in getting the word out and help others be inspired by Cars Yeah.