Podcast: Play in new window | Download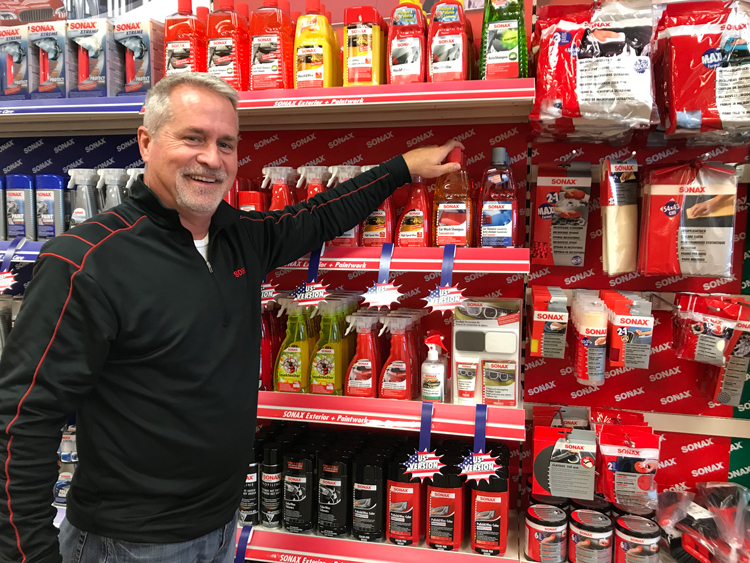 Rob McCrary, the Managing Director of SONAX USA, has more than 25 years of directing and leading companies in both sales and distribution capacities from start-up, turnaround, and growth modes. SONAX is a leading manufacturer brand in the automotive industry with partners in 104 countries worldwide. Rob has spent the past 6 years as the Managing Director of Vision Investments – the parent company of SONAX USA based in Indianapolis, Indiana. Vision is the exclusive distributor in the US of SONAX, a German based company, and continues to see sales and brand awareness growth year over year. Prior to that, he was the Executive Vice President and Partner at RFC Franchising a national retail chain in the restaurant industry that saw double digit growth in both sales and locations during his tenure. Rob is also a proud and active member of the International Detailers Association (IDA).
SHOW SPONSORS
Covercraft • MetronGarage • Christopher Kimball Financial Services
INSPIRATIONAL QUOTE
"If you can believe it, you can achieve it."
"The 4 most important letters in the English language are 'Us' and 'We'."
CAREER & LIFE CHALLENGES
Being able to play professional football with the Houston Oilers was a highlight and when I got cut, I had to pull myself up by the bootstrap and carry on. I used the skills the Coaches taught me – team work and doing things right to rebuild.
FIRST SPECIAL VEHICLE
1981 Cutlass Supreme
BEST AUTOMOTIVE ADVICE
Take care of what you have.
RESOURCES
RECOMMENDED BOOKS
Good to Great by Jim Collins
Built to Last by Jim Collins
PARTING WORDS OF ADVICE
Don't put a lot of rules into place, but instead put standards into place and live up to the standards.
WHERE TO FIND ROB
SHARE THE INSPIRATION
Your opinion matters, and I will greatly appreciate your support.
If you enjoyed this show, please go to Apple Podcast and leave me a five-star review. That would help tremendously in getting the word out and help others be inspired by Cars Yeah.