Podcast: Play in new window | Download
Listen To Adam's podcast by Clicking on the button above, or use your mobile podcast App on Apple Podcast, Google Play, Spotify, or Stitcher.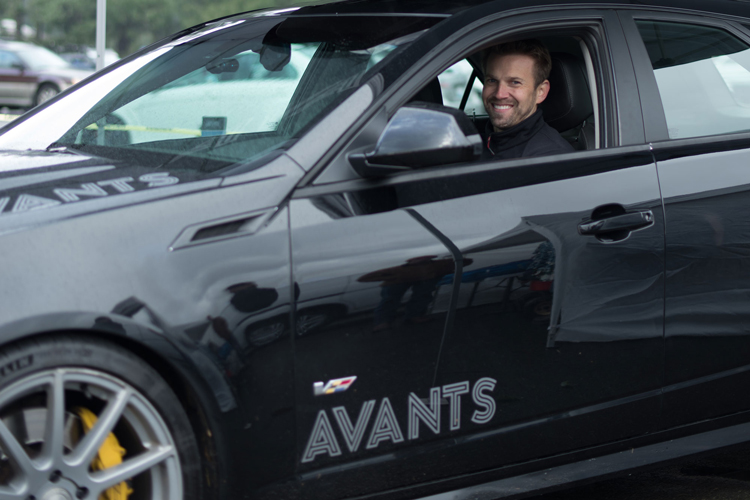 Adam Cramer is the Founder and CEO of Avants, a new platform that connects automotive enthusiasts and their vehicles. Avants provides you with an opportunity to get behind the wheel of a wide variety of unique and interesting cars.  Adam is a Microsoft veteran with 15+ years experience building technology businesses including serving as VP of Product Management and Marketing at DataSphere Technologies and Co-Founder of Frugal Mechanic, a shopping comparison website for auto parts.  Adam received a B.A. in Economics from Colby College and currently lives in Seattle with his wife and twin daughters. His first car was a Chevy Beretta GTZ and he currently drives a Cadillac CTS-V wagon and an Audi S6 wagon.
SHOW SPONSORS  
Covercraft   •   MetronGarage   •   Christopher Kimball Financial Services
INSPIRATIONAL QUOTE
JFDI – Just flippin' do it!
CAREER & LIFE CHALLENGES 
Choose your partners wisely. Make sure you are all on the same page before you move forward with your investment of time and money.
Don't do things part-time. Jump in with both feet if it is worth your time. If you are passionate about something, take the risk and do it full time. To make something successful, you have to go all in.
FIRST SPECIAL VEHICLE 
1992 Chevy Beretta GTZ
BEST AUTOMOTIVE ADVICE 
It's all about the tires!
RESOURCES 
RECOMMENDED BOOKS 
The Lean Startup by Eric Ries
PARTING WORDS OF ADVICE
Drive as many cars as you can because you never know what you are going to like.
WHERE TO FIND ADAM
SHARE THE INSPIRATION
Your opinion matters, and I will greatly appreciate your support.
If you enjoyed this show, please go to Apple Podcast and leave me a five-star review. That would help tremendously in getting the word out and help others be inspired by Cars Yeah.