Podcast: Play in new window | Download
Listen to Delta's podcast by Clicking on the button above, or use your mobile podcast App on Apple Podcast, Google Play, Spotify, or Stitcher.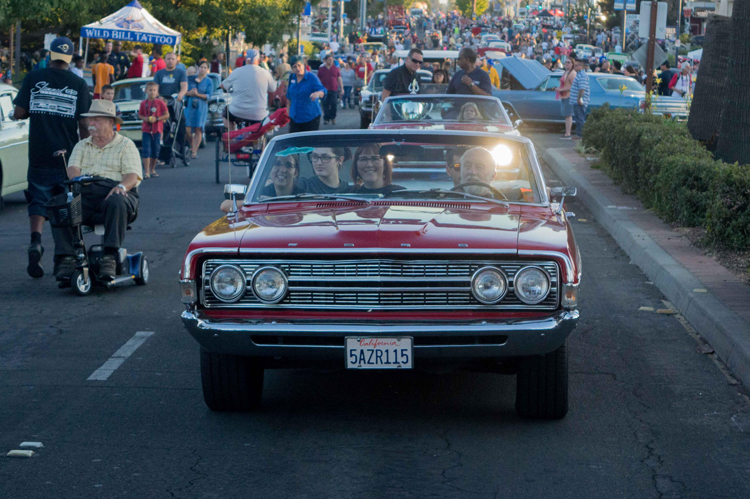 Delta Pick Mello is the Executive Director at the California Automobile Museum in Sacramento, California. Founded by Dick Ryder they opened their doors on May 1, 1987. You'll find a wide variety of automobiles including the 1886 Benze Patent-Motorwagen, a 1932 Miller Ascot Racer, to a 1981 DeLorean DMC-12 and many other spectacular automobiles. The mission of the Museum is to preserve, exhibit, and teach the story of the automobile and its influence on our lives. Delta joined the Museum in 2016 with over 25 years of non-profit Museum experience. She spent time at the Sacramento Zoo and then at the California State Railroad Museum Foundation. With a passion for old things that move, she traded steel wheel for rubber. Delta is also a professional storyteller, historical re-enactor, an actress, and tap dancer.
SHOW SPONSORS
Covercraft • MetronGarage • Christopher Kimball Financial Services
INSPIRATIONAL QUOTE
A quote by Ben Franklin – "Everything in moderation, including moderation."
CAREER & LIFE CHALLENGES
I did the whole corporate job thing after college. It didn't take me long to realize that wasn't going to make me happy. So I put my energy into volunteering for organizations that needed help, and began to find fulfillment in the non-profit work. Before long, I was hired by one and my entire career path changed. Volunteer work was critical to finding my career path.
FIRST SPECIAL VEHICLE
1972 Ford F-150 Pickup Truck
BEST AUTOMOTIVE ADVICE
The brakes are easier to replace than the clutch – downshifting is not always necessary!
RESOURCES
IMDBC – Internet Movie Database for Cars
RECOMMENDED BOOKS
Engines of Change by Paul Ingrassia
50 Cars that Changed the World by Andrew Nahum
PARTING WORDS OF ADVICE
Support your museums!
WHERE TO FIND DELTA
Your opinion matters, and I will greatly appreciate your support.
If you enjoyed this show, please go to Apple Podcast and leave me a five-star review. That would help tremendously in getting the word out and help others be inspired by Cars Yeah.