Podcast: Play in new window | Download
Listen to Stew's podcast by Clicking on the button above, or use your mobile podcast App on Apple Podcast, Google Play, Spotify, or Stitcher.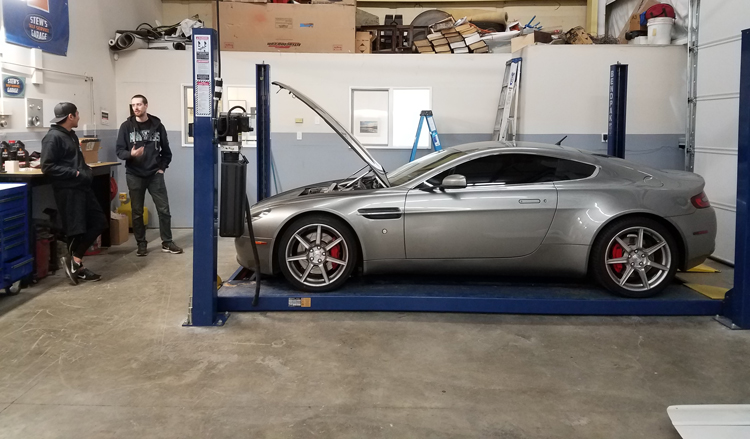 Stew Waliser is the owner of Stew's Self Service Garage in Kirkland, Washington. His business is unique in that he provides a full mechanic shop that's available for the public's use. Stew started working on cars when he first started driving and the need for a garage to fix his car while in college, while sitting in his dorm room, sparked the idea for Stew's Self Service Garage. A place where people could work on their own cars, with all the tools they need along with expert advice. He wrote a business plan and opened his shop in 2014 and Stew's is a premier place to work on your car while providing expert mechanical advice as you go. Stew was recognized by 425 Business Magazine as a 30 under 30 recipient and he's been featured in Popular Mechanics as well.
SHOW SPONSORS  
Covercraft   •   MetronGarage   •   Christopher Kimball Financial Services
INSPIRATIONAL QUOTE
You can't climb the ladder of success with your hands in your pocket!
CAREER & LIFE CHALLENGES 
Because I was so young when I started my business, I had to work a lot harder to be taken seriously. Also, I encountered some zoning issues with my first choice of locations that required me to vacate the building in 3 days and find a completely different location.
FIRST SPECIAL VEHICLE 
1988 BMW E 30 M3
BEST AUTOMOTIVE ADVICE 
Always use the biggest lever possible! That will make the difference in any job you do.
RESOURCES 
www.carpart.com for used car parts
RECOMMENDED BOOK 
Mountains Beyond Mountains by Tracy Kidder
PARTING WORDS OF ADVICE
Always think about other people. Helping others will always put you ahead in the long run. If you invest time in other people, they will invest time in you.
WHERE TO FIND STEW
Your opinion matters, and I will greatly appreciate your support.
If you enjoyed this show, please go to Apple Podcast and leave me a five-star review. That would help tremendously in getting the word out and help others be inspired by Cars Yeah.