Podcast: Play in new window | Download
Listen to Mike's podcast by Clicking on the button above, or use your mobile podcast App on Apple Podcast, Google Play, Spotify, or Stitcher.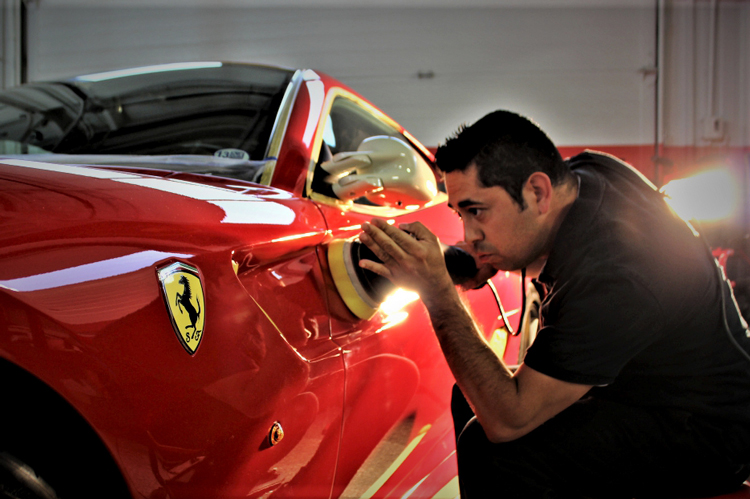 Mike Cardenas is the CEO and Founder of HydroSilex, a new product company in Fort Wayne, Indiana that creates detailing products for use in automotive, marine, aviation, home and industrial applications. As a professional detailer, Mike utilizes his knowledge and experience to help design, create and innovate new products for the detailing industry. A former student of the Esoteric Elite Detailer Academy, Mike has conducted workshops and clinics for various manufacturers at events such as the SEMA Show in Las Vegas. He also serves as a trained and certified concours judge for the Porsche Club of America, as well as business consultant and trainer to help others in the detailing industry improve.
SHOW SPONSORS  
Covercraft   •   MetronGarage   •   Christopher Kimball Financial Services
INSPIRATIONAL QUOTE
I succeed because I fear failure.
CAREER & LIFE CHALLENGES 
In my industry, you are not allowed to have a learning curve. You have to hit the ground running and know what you are doing from day 1. So, the challenge is to get better and continue to improve, while you are still taking jobs.
Don't let anyone convince you that you aren't good enough. You are good enough and you can find some really good people to help support your dream.
WHERE TO FIND MIKE
Your opinion matters, and I will greatly appreciate your support.
If you enjoyed this show, please go to Apple Podcast and leave me a five-star review. That would help tremendously in getting the word out and help others be inspired by Cars Yeah.