Podcast: Play in new window | Download
Listen to Mike's podcast by Clicking on the button above, or use your mobile podcast App on Apple Podcast, Google Play, Spotify, or Stitcher.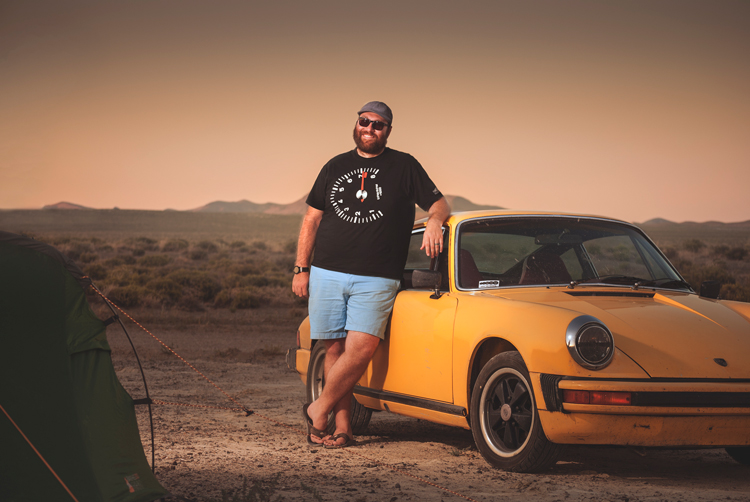 Bradley Brownell is an automotive journalist who lives in Reno, Nevada. He is a die-hard Porsche fanatic who is also a podcaster and co-founder of the 80s and 90s car show Radwood. You'll find Bradley's work in automotive magazines including Autoweek, European Car, Roadkill. He also writes for numerous websites including The Drive, Jalopnik, FlatSixes, Hooniverse and forums including Corvette Forum, Teamspeed, Mustang Forum and more. He is also a self-professed collector of mostly awful automobiles.
SHOW SPONSORS  
Covercraft   •   MetronGarage   •   Christopher Kimball Financial Services
INSPIRATIONAL QUOTE
Nothing is precious.
CAREER & LIFE CHALLENGES 
When I left my full-time day job to become an automotive journalist full-time, it was a challenge. It was scary, but I was committed to doing it because this is what I want to do for the rest of my life.
FIRST SPECIAL VEHICLE 
Triumph TR7
BEST AUTOMOTIVE ADVICE 
Learn by doing. It applies to the automotive industry, but also any other area of your life.
RESOURCES 
Kamil Kalusky – @carguydad on Twitter
RECOMMENDED BOOK 
Memoirs of a Hack Mechanic by Rob Siegel
PARTING WORDS OF ADVICE
Follow your passion – it's so worth it!
WHERE TO FIND MIKE
Your opinion matters, and I will greatly appreciate your support.
If you enjoyed this show, please go to Apple Podcast and leave me a five-star review. That would help tremendously in getting the word out and help others be inspired by Cars Yeah.