Podcast: Play in new window | Download
Listen to Dhruv's podcast by Clicking on the button above, or use your mobile podcast App on Apple Podcast, Google Play, Spotify, or Stitcher.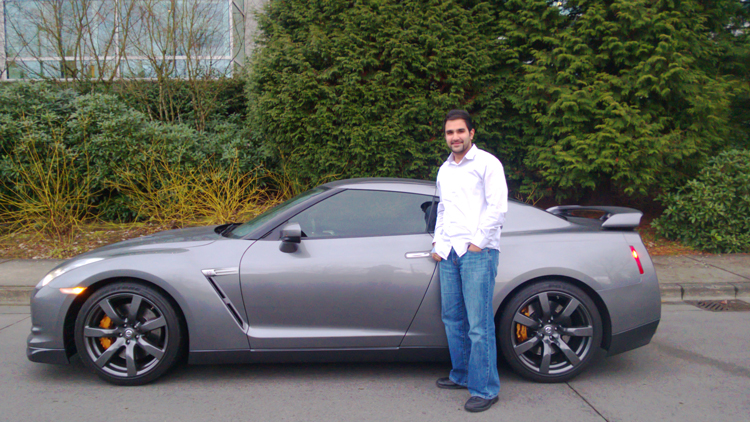 Dhruv Chadha is the Founder and CEO of AutoMech, a car servicing start-up in Seattle, Washington. AutoMech brings together Dhruv's passion for cars and technology. AutoMech helps car owners with every aspect of car maintenance from taking their car in for service and bringing it back, adding convenience and saving car owners valuable time. Previously Dhruv served as a Product Manager at Arity, launching the Driving Engine SDK, a tool that collects driver analytics data through a smartphone. Prior to Arity, he was a Product Manager and Software Developer on various products at Microsoft.
SHOW SPONSORS  
Covercraft   •   MetronGarage   •   Christopher Kimball Financial Services
INSPIRATIONAL QUOTE
Take care of your stuff and your stuff will take care of you.
CAREER & LIFE CHALLENGES 
Quitting a high paying job at Microsoft to follow my passion, isn't something my family was prepared for. I just decided that now is the best time to see if I can make a living with my passion. I am in business school for my MBA, and it's not easy to follow your passion. The further down the road I go, the harder it would be to go back and get another secure job. I make much less money right now, but my satisfaction is much higher than it has ever been.
FIRST SPECIAL VEHICLE 
2003 Nissan Altima
BEST AUTOMOTIVE ADVICE 
Respect the choices of other people and listen to their stories about why a car or car choice is important to them.
WHERE TO FIND DHRUV
Your opinion matters, and I will greatly appreciate your support.
If you enjoyed this show, please go to Apple Podcast and leave me a five-star review. That would help tremendously in getting the word out and help others be inspired by Cars Yeah.