Podcast: Play in new window | Download
Listen to David's podcast by Clicking on the button above, or use your mobile podcast App on Apple Podcast, Google Play, Spotify, or Stitcher.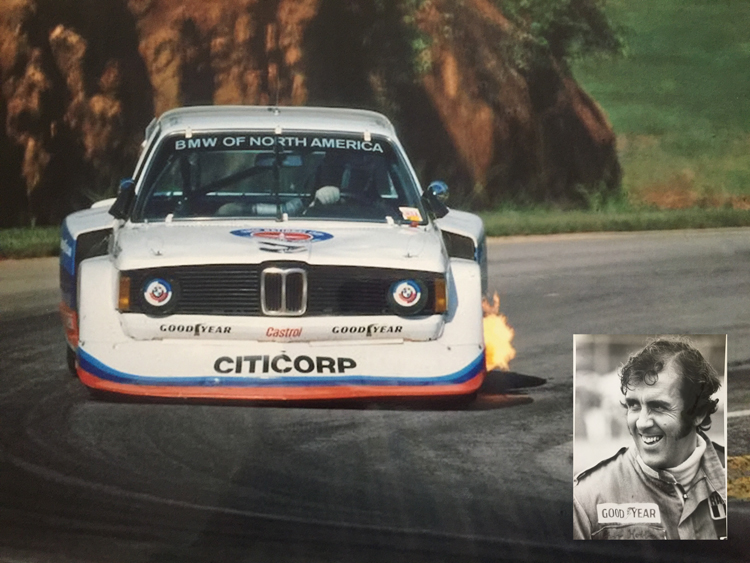 David Hobbs was born in Leamington Spa, England and started racing in 1959 at the wheel of his mother's daily driver, a 1952 Morris Oxford. In 1960 he raced his dad's Jaguar XK 140 and then a Lotus Elite where he started winning races in his long and successful career. He's raced in 20 – Le Mans 24 Hour events, ran the first Daytona 3 Hour, which became the 24 Hour, USRRC, Watkins Glen 6 Hour, IMSA, Trans Am, the Masters Championship, the Winston Cup Series, the Indianapolis 500, Bathhurst 1000, and he raced in Formula 1debuting in 1966 in Syracuse, Sicily. David's raced a wide variety of marques including Lola, Jaguar, Lotus, and the Ford GT40. His television career as an on-air commentator began in 1976 to present and he's covered races for CBS, ESPN, NBC, Speedvision, the Speed Channel in addition to a wide variety of racing venues, most recently being F1 with past Cars Yeah guest, Leigh Diffey.
SHOW SPONSORS
Covercraft • MetronGarage • Christopher Kimball Financial Services
INSPIRATIONAL QUOTE
Remain dedicated to your task and be relentless.
CAREER & LIFE CHALLENGES
Being in the right place at the right time plays a huge role in your success. However, you have very little control over making sure that you are in the right place at the right time. So, make sure you hang around the right people to get you there.
FIRST SPECIAL VEHICLE
Lotus Elite
BEST AUTOMOTIVE ADVICE
Plot your own course and relentlessly keep at it.
PARTING WORDS OF ADVICE
If you achieve half of what you set out to do, you'll still have a really good life.
WHERE TO FIND DAVID
Your opinion matters, and I will greatly appreciate your support.
If you enjoyed this show, please go to Apple Podcast and leave me a five-star review. That would help tremendously in getting the word out and help others be inspired by Cars Yeah.