Podcast: Play in new window | Download
Listen to Steve's podcast by Clicking on the button above, or use your mobile podcast App on Apple Podcast, Google Play, Spotify, or Stitcher.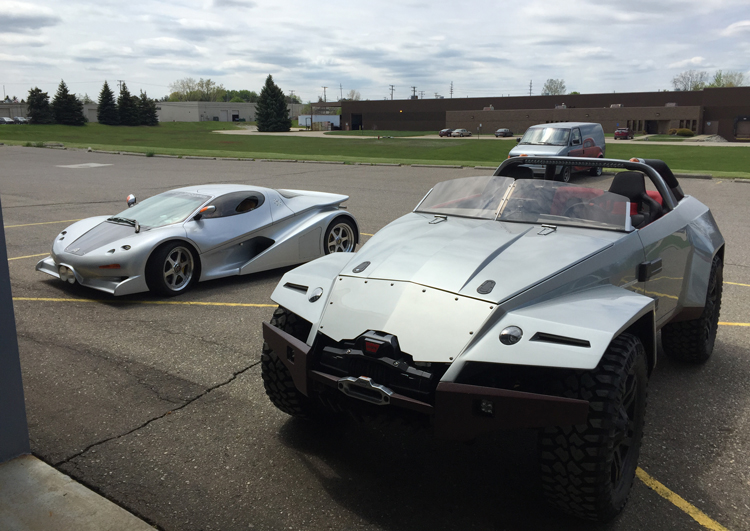 Steve Pasteiner is the Founder of Advanced Automotive Technologies in Rochester Hills, Michigan. He's a graduate of the Art Center College of Design and spent 22 years with General Motors Design, where he became the Assistant Chief Designer for Buick and Chevrolet. His company AAT is a full in-house prototype company that provides customers with design and build solutions including: full-size prototype automotive builds, steel and sheet metal fabrication, MIG and TIG welding, paint services, clay modeling, mold making, interiors, engineering, mechanical, and fiberglass, carbon fiber, and composite layups and parts. Steve also owns Pasteiner's collectibles and hobbies where you will find a vast collection of automotive related items.
SHOW SPONSORS
Covercraft • MetronGarage • Christopher Kimball Financial Services
INSPIRATIONAL QUOTE
My mantra has to be the lyrics to Time by Pink Floyd. I always go back and listen to it to remind myself.
CAREER & LIFE CHALLENGES
You have to overcome your own fears. You have to know yourself well enough to follow your own North Star.
FIRST SPECIAL VEHICLE
1953 Studebaker
BEST AUTOMOTIVE ADVICE
You have to have a dream. Use that dream like a North Star to guide you on the horizon. Then just make a plan and follow that plan to your dream.
WHERE TO FIND STEVE
Your opinion matters, and I will greatly appreciate your support.
If you enjoyed this show, please go to Apple Podcast and leave me a five-star review. That would help tremendously in getting the word out and help others be inspired by Cars Yeah.