Podcast: Play in new window | Download
Listen to Brian's podcast by Clicking on the button above, or use your mobile podcast App on Apple Podcast, Google Play, Spotify, or Stitcher.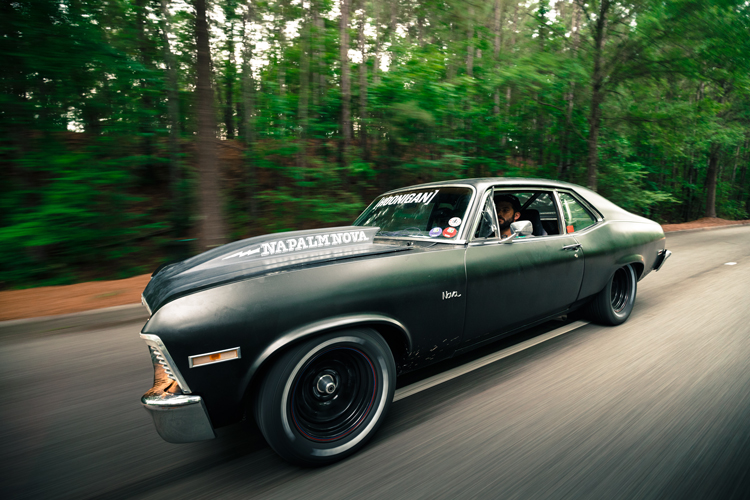 Brian Scotto is the co-founder and Chief Creative Officer of Hoonigan Industries as well as Creative Director on Ken Block's ultra-viral Gymkhana Series. He first turned his childhood obsession with fast cars into a media profession as an automotive journalist. He served as Editor-in-Chief for three different enthusiast titles, including the award-winning 0-60 Magazine, which he founded. After working with Ken Block's marketing team, Brian helped to form Monster World Rally Team (now the Hoonigan Racing Division). It's Brian's creative storytelling approach that has grown the company into what it is today while creating the attitude and authenticity that has made Hoonigan a subculture of its own.
SHOW SPONSORS  
Covercraft   •   MetronGarage   •   Christopher Kimball Financial Services
INSPIRATIONAL QUOTE
Don't ever get too big to mop the floors yourself.
CAREER & LIFE CHALLENGES 
I found college to be particularly challenging. In high school, I never had to study and I got really good grades. When I went to college, everything became a struggle for me. I studied mechanical engineering and wasn't really sure what I would do with that after college, so it really was a difficult period for me. I had to work much harder than ever, just to get marginal results. But I learned so much in the end.
FIRST SPECIAL VEHICLE 
1995 Volkswagen Golf
BEST AUTOMOTIVE ADVICE 
Try not to take your work too seriously. In the end, no one ever died over it.
WHERE TO FIND BRIAN
Your opinion matters, and I will greatly appreciate your support.
If you enjoyed this show, please go to Apple Podcast and leave me a five-star review. That would help tremendously in getting the word out and help others be inspired by Cars Yeah.