Podcast: Play in new window | Download
Listen to Ilko's podcast by Clicking on the button above, or use your mobile podcast App on Apple Podcast, Google Play, Spotify, or Stitcher.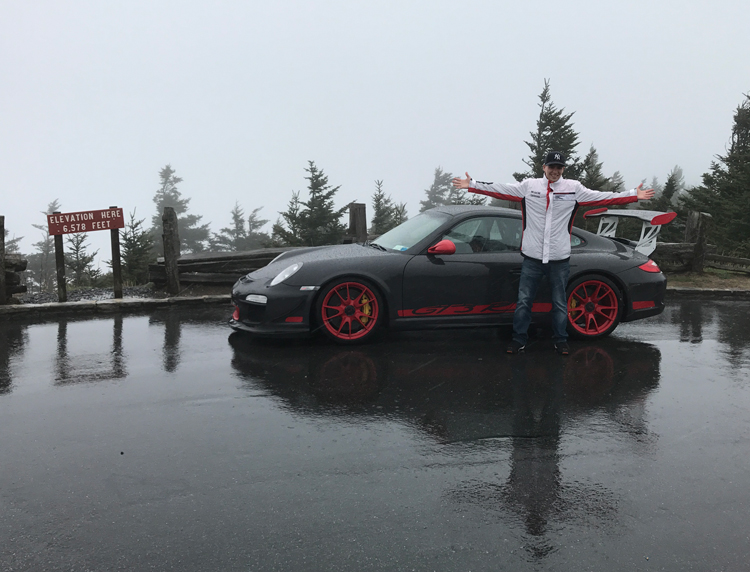 Ilko Nechev is the Advertising Director for the Porsche Club of America's monthly magazine Panorama. Panorama serves over 80,000 members of the PCA in an award-winning format and has been published since 1955. Ilko was born in Sofia, Bulgaria and came to the United States when he was 18 years old. He settled in New York City and became infatuated with the car culture in the USA. He joined the Porsche Club of America and purchased his first Porsche over 15 years ago, a 944 Turbo and today he drives a 993 and 997 of the iconic 911. He's heavily involved with the Club and has helped to more than double the PCA's advertising revenues as part of the team. He joins a group of past Cars Yeah guest from the PCA including Robb Sass, the Panorama Editor and Vu Nguyen the Executive Director of the PCA.
SHOW SPONSORS  
Covercraft   •   MetronGarage   •   Christopher Kimball Financial Services
INSPIRATIONAL QUOTE
"I can't" means I don't want to.
CAREER & LIFE CHALLENGES 
When I came to the US, I had very little. It was very hard to find a job. I called every opening in the classified ads and I really beat the streets looking for work. Finally, someone answered my calls and gave me a chance. I started out as a messenger and stuck with it. Eventually, I worked my way up to sales. It took perseverance to stick with it, but I did what I had to do to be successful.
FIRST SPECIAL VEHICLE 
Porsche 997.2 GT3 RS
BEST AUTOMOTIVE ADVICE 
Having a positive attitude will get you where you need to go.
WHERE TO FIND ILKO
Your opinion matters, and I will greatly appreciate your support.
If you enjoyed this show, please go to Apple Podcast and leave me a five-star review. That would help tremendously in getting the word out and help others be inspired by Cars Yeah.