Podcast: Play in new window | Download
Listen to Bryan's podcast by Clicking on the button above, or use your mobile podcast App on Apple Podcast, Google Play, Spotify, or Stitcher.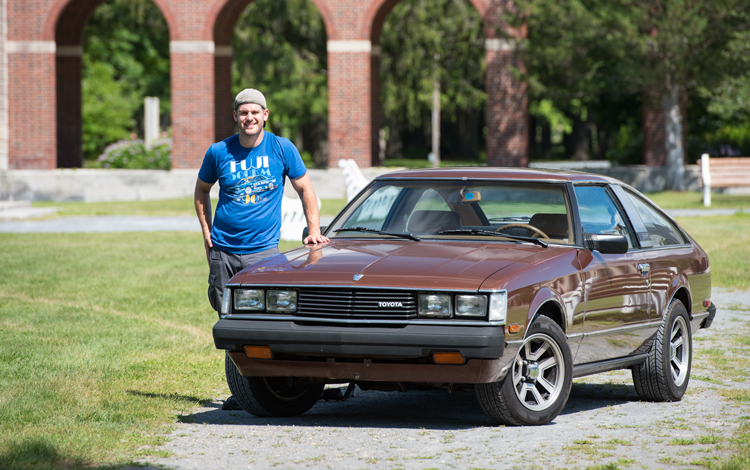 Bryan McCarthy is an automotive blogger at Bearded Mug Media. His is a site where Bryan combined his passion for photography and writing about automobiles and as Bryan says, "Where the shutter hits the word." Bearded Mug Media is an amalgam of his two joys with the beard on his face and a perpetual cup of black coffee that follows him around. He attends as many car-related events as possible and brings them to his website and social media platforms to share his "fly on the wall" approach to capturing the cars and people who share his passion and share his interpretations of these events. Bryan's full-time job is a police officer in New Jersey.
SHOW SPONSORS
Covercraft • MetronGarage • Christopher Kimball Financial Services
INSPIRATIONAL QUOTE
Put yourself out there and meet people and don't be afraid to talk to people.
CAREER & LIFE CHALLENGES
Because my blog is a part-time gig, it's hard to balance the time I am spending on it, with all the other things in my life. It's also more than just a part-time gig because it's my passion.
FIRST SPECIAL VEHICLE
1998 Volkswagen Jetta
BEST AUTOMOTIVE ADVICE
If you are going to modify your car, have a plan in place so you aren't doing something two and three times.
RESOURCES
Facebooks Groups for Automotive niches
RECOMMENDED BOOK
The Small Silver Speedster by Dwight Knowlton
PARTING WORDS OF ADVICE
Pay attention to the people, not just the cars.
WHERE TO FIND BRYAN
Your opinion matters, and I will greatly appreciate your support.
If you enjoyed this show, please go to Apple Podcast and leave me a five-star review. That would help tremendously in getting the word out and help others be inspired by Cars Yeah.