Podcast: Play in new window | Download
Listen to Brad & Trav's podcast by Clicking on the button above, or use your mobile podcast App on Apple Podcast, Google Play, Spotify, or Stitcher.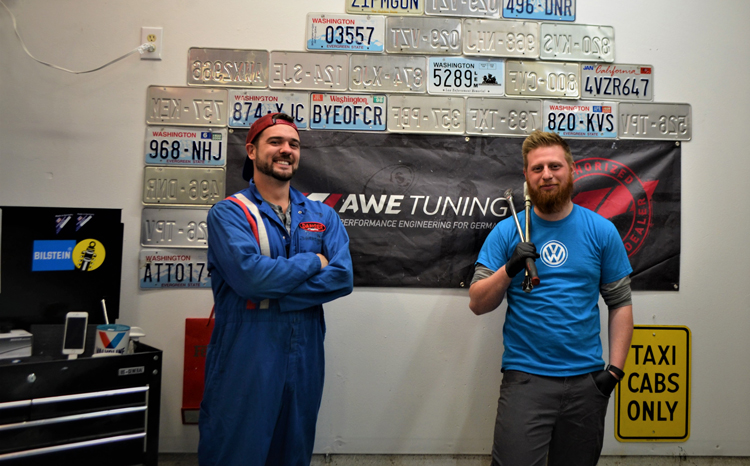 Brad Bator and Trav Jordan are full-time YouTubers and co-founders of Ideal Cars, a premium automotive education platform that's shifing the way the next generation of car enthusiasts buy, sell, and drive their next Ideal car and do it for free. Trav's build his career in the automotive industry by following his love for anything mechanical. He's a Certified Audi Master Technician who thinks like an engineer. Brad has worked in the tech industry helping build several notable Seattle start-ups but it's his passion for automobiles and the Art of the Deal that drove him to connect with his buddy Trav. The two started flipping cars and decided to combine their skills to create Ideal Cars on YouTube. They create 30-minute Vlogs about buying, fixing, selling, tutorials, and trips around their passion for automobiles.
SHOW SPONSORS  
Covercraft   •   MetronGarage   •   Christopher Kimball Financial Services
INSPIRATIONAL QUOTE
Just do it!
Be convicted of what you are doing. You have to be the one to make it happen.
CAREER & LIFE CHALLENGES 
Because my blog is a part-time gig, it's hard to balance the time I am spending on it, with all the other things in my life. It's also more than just a part-time gig because it's my passion.
FIRST SPECIAL VEHICLE 
1991 BMW E30 318is
BMW E39 M5
BEST AUTOMOTIVE ADVICE 
Never love something that can't love you back.
You only live once so go with your gut.
RESOURCES
Facebooks Groups for anything you are interested in!
RECOMMENDED BOOK 
Steve Jobs by Walter Isaacson
The Art of Racing in the Rain by Garth Stein
PARTING WORDS OF ADVICE
Go chase your dream.
WHERE TO FIND BRAD & TRAV
Your opinion matters, and I will greatly appreciate your support.
If you enjoyed this show, please go to Apple Podcast and leave me a five-star review. That would help tremendously in getting the word out and help others be inspired by Cars Yeah.