Podcast: Play in new window | Download
Listen to Tiffany's podcast by Clicking on the button above, or use your mobile podcast App on Apple Podcast, Google Play, Spotify, or Stitcher.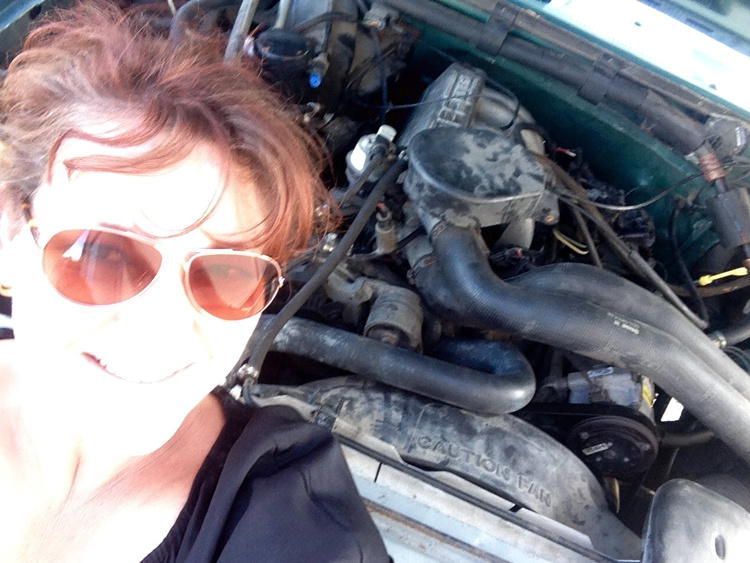 Tiffany Kruse is the Auction Coordinator at Dan Kruse Classics in San Antonio, Texas. She is the eldest daughter of Daniel Kruse, one of the original founders of the Kruse Collector Car Auctions. Tiffany spent her summers traveling with her father to auctions all over the U.S.A. She worked her first auction at the age of 5 in Auburn, running clerk tickets. She attended auction schools in Missouri and at Reppert and decided to use her knowledge to manage the business side in 1995 and moved in to events in 2002. Kruse Classics conducts four large collector car auctions per year in San Antonio, Austin, Midland, and Houston, Texas. Tiffany is also a member of the International Society of Appraisers. Her father Dan Kruse is a past guest of mine here on Cars Yeah.
SHOW SPONSORS  
Covercraft   •   MetronGarage   •   Christopher Kimball Financial Services
INSPIRATIONAL QUOTE
The more you like yourself, the less you are like anyone else, which makes you unique.
CAREER & LIFE CHALLENGES 
Several years ago the business was sold to eBay. So that meant I was out of work. I moved on and got another job. At some point, the business was re-structured and they called me to ask if I wanted to come back and run a part of it. That was a scary decision to leave a steady job with a good paycheck and come back to the unknown.
FIRST SPECIAL VEHICLE 
1966 Olds 442 Convertible
BEST AUTOMOTIVE ADVICE 
Buy what you like because if you can't sell it for a profit, at least you enjoyed driving it.
RESOURCES
RECOMMENDED BOOK 
Love Does by Bob Goff
PARTING WORDS OF ADVICE
Buy what you love and enjoy driving it and do what you love so it doesn't feel like work.
WHERE TO FIND TIFFANY
Your opinion matters, and I will greatly appreciate your support.
If you enjoyed this show, please go to Apple Podcast and leave me a five-star review. That would help tremendously in getting the word out and help others be inspired by Cars Yeah.