Podcast: Play in new window | Download
Listen to Bryan's podcast by Clicking on the button above, or use your mobile podcast App on Apple Podcast, Google Play, Spotify, or Stitcher.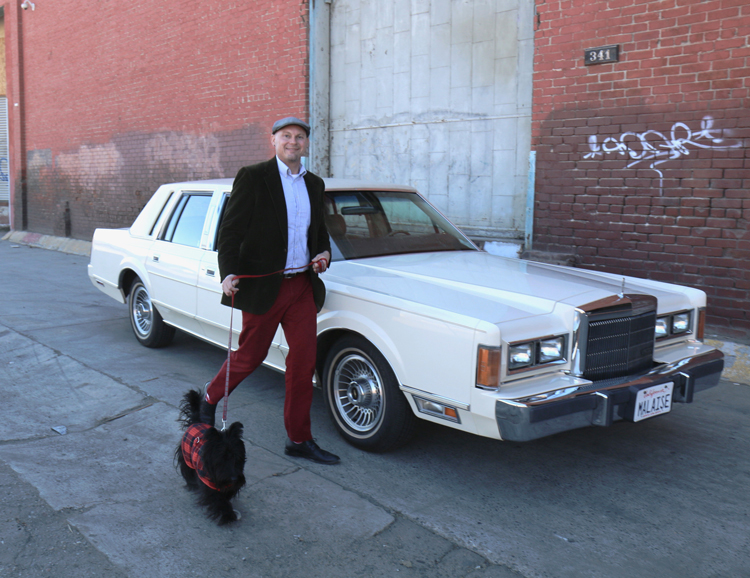 Bryan Davis is the Founder of the Malaise Motors Facebook group, 6,000 members strong and growing.  Malaise Motors is dedicated to the history, design, manufacture, and roadability of the unloved cars of the Malaise era that began in 1972 and ended in 1995. The groups seats are button tufted, roofs landau, and they roll on the shiniest genuine wire wheel covers available. The 1972 model years were hit with a drop in compression ratios and switched to net horsepower rating in preparation for upcoming emissions regulations. In 1996 OBDII diagnostic electronics came to play ending the Malaise era. When not managing Malaise Motors he is a realtor and property manager who enjoys driving classic Jaguar limousines.
SHOW SPONSORS  
Covercraft   •   MetronGarage   •   Christopher Kimball Financial Services
INSPIRATIONAL QUOTE
Keep throwing spaghetti at the wall and see what sticks! Just keep going!
CAREER & LIFE CHALLENGES 
The family business was sold to CarQuest at one point and we retained the real estate. Later, CarQuest closed the store and we had a vacant commercial building that we decided to use it for a classic car repair shop. We had to do quite a bit of work to make the space ready for the shop. In the end, we realized that it was so much more fun to work on your own car than it is to work on other people's cars!
FIRST SPECIAL VEHICLE 
1964 Lincoln Continental
BEST AUTOMOTIVE ADVICE 
Be yourself. Don't play a part, just be true to yourself.
RESOURCES
RECOMMENDED BOOK 
The Great Cars by Ralph Stein
PARTING WORDS OF ADVICE
Just because a car isn't loved today, doesn't mean it won't be loved tomorrow.
WHERE TO FIND BRYAN
Your opinion matters, and I will greatly appreciate your support.
If you enjoyed this show, please go to Apple Podcast and leave me a five-star review. That would help tremendously in getting the word out and help others be inspired by Cars Yeah.